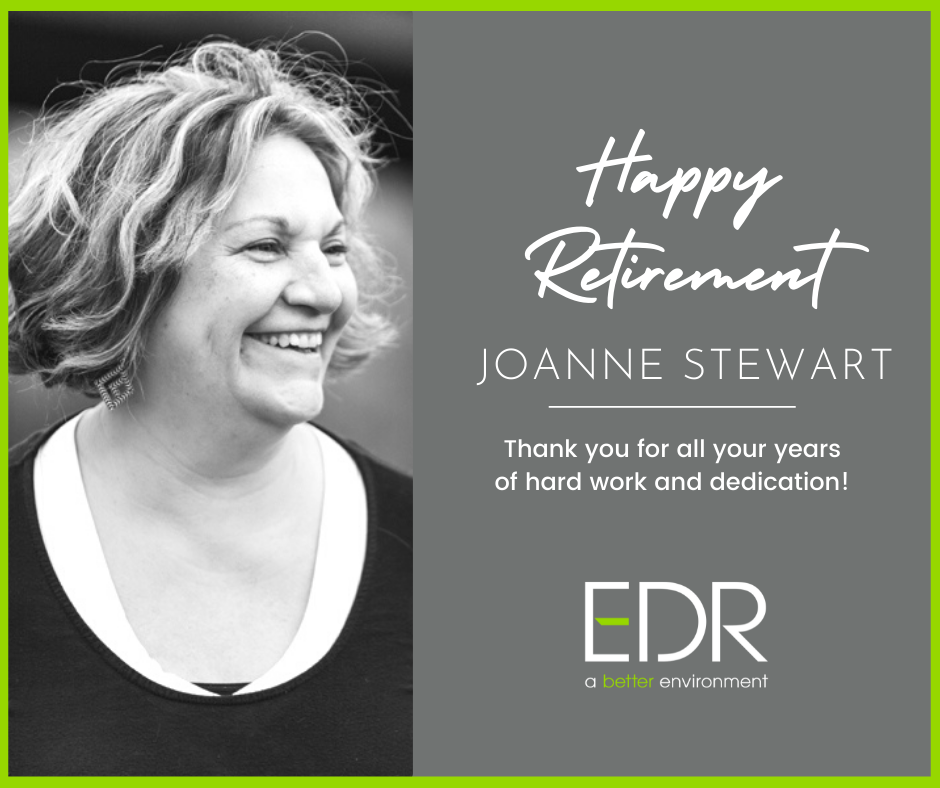 After over 14 years of dedicated service to EDR, Joanne Stewart, Principal of Marketing and Communications, is retiring effective October 31, 2022.
Joanne started with EDR as a technical writer working on assignments with the Environmental Group. She later joined EDR full-time in 2008 as Marketing Director and focused her work on increasing the visibility of EDR. In her role as a Principal, Joanne has contributed to the success and growth of all EDR Practice Areas. Joanne's professional network and effectiveness at identifying teaming opportunities for EDR have resulted in 100s of projects for our firm, an enhanced portfolio of projects, and the elevation of EDR's reputation and visibility.
In addition to her professional accomplishments, Joanne has been active in the community serving on several boards, including SUNY College of Environmental Science & Forestry, where she has been an active alumnus and received her Master of Arts and Bachelor of Science in Landscape Architecture.
EDR congratulations Joanne on her remarkable career and wishes her continued success in her next chapter!
Founded in 1979, EDR is a certified Woman-Owned Business (WBE) dedicated to creating and sustaining a better environment for our clients, employees, and communities. The EDR team is committed to integrity, a collaborative approach, and a genuine passion for our craft. The EDR team is a diverse group of environmental professionals, including ecologists, botanists, wildlife biologists, GIS specialists, archaeologists, historians, visualization specialists, planners, landscape architects, and engineers.