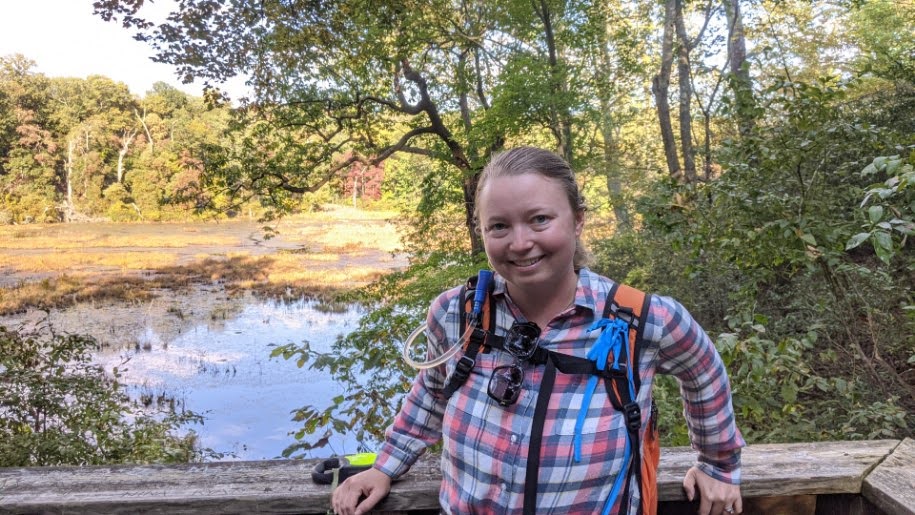 Congratulations to Senior Environmental Analyst Heather Berry on the approval of her Professional Wetland Scientist (PWS) certification by the Society of Wetland Scientists Professional Certification Program.
PWS certifications are awarded to individuals who meet educational requirements and achieve specific professional experience requirements. Qualified individuals must attain at least 5 years of professional work experience and demonstrate technical knowledge of wetland resources and related programs and activities.
Heather's professional work experience includes environmental surveys and permitting for energy generation and transmission projects with a focus on wetland ecology and threatened and endangered species. Much of her professional experience is associated with operations and maintenance permitting for linear utilities and greenfield permitting for renewable energy facilities in the states of Pennsylvania, New York, New Jersey, Ohio, Maryland, Delaware, and Virginia.
Heather earned a Bachelor of Science in Environmental Science from Temple University and has additional professional certifications in Wetland and Waterbody Delineation Certification – Northeast US, Eagle Hill Institute, Maryland Department of The Environment Responsible Personnel Training (Green Card), and Delaware Department of Natural Resources and Environmental Control Sediment and Stormwater Contractor's Certification (Blue Card).
Founded in 1979, EDR is a certified Woman-Owned Business (WBE) dedicated to creating and sustaining a better environment for our clients, employees, and communities — and doing so with integrity, a collaborative approach, a genuine passion for our craft — today's EDR is comprised of a diverse group of environmental professionals, including ecologists, botanists, wildlife biologists, GIS specialists, archaeologists, historians, visualization specialists, planners, landscape architects, and engineers.
---
For More Information
Scott McBurney, PWS | Senior Wetlands Technical Leader, Offshore Wind
[email protected]