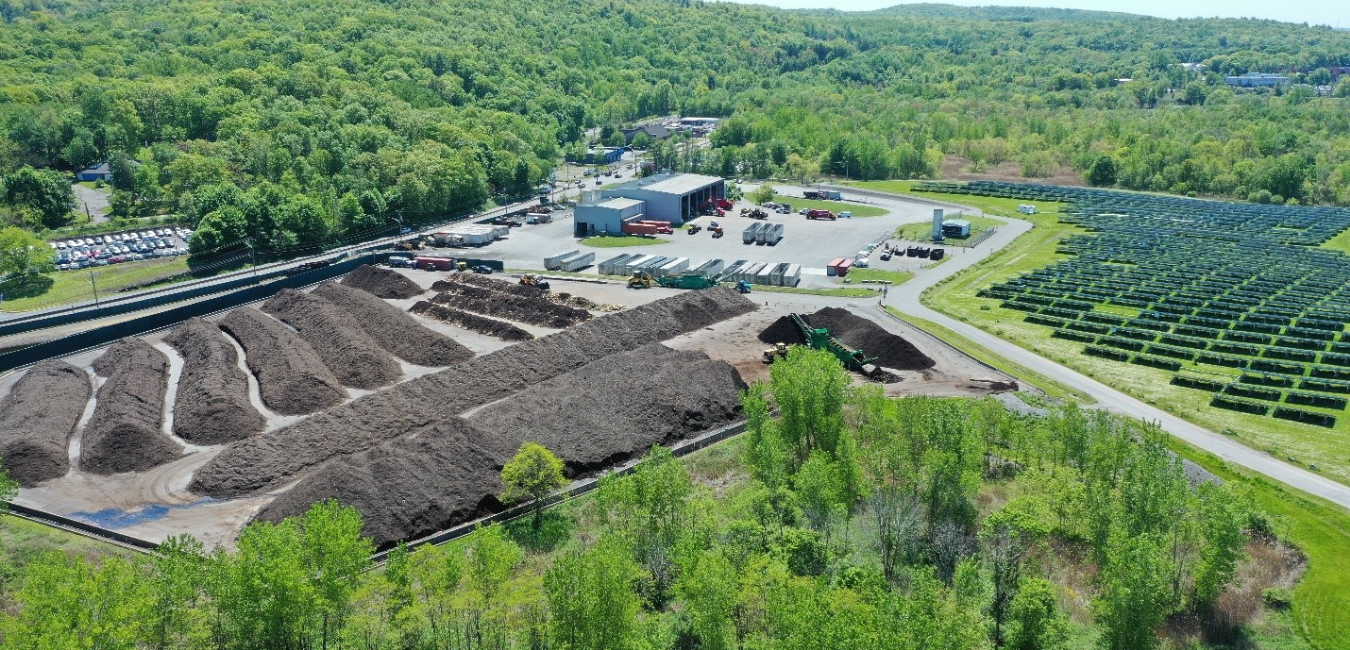 EDR is pleased to announce the expansion of our engineering services to now include solid waste management planning and related facility design services.  In addition to traditional solid waste engineering services, the specialized team of professionals bring significant experience with planning and designing organics recycling facilities. EDR Executive Manager Jeffrey Heath, PE, and Senior Project Manager, Joseph Way are leading the team delivering sustainable solutions for our clients.
As New York State takes action to combat climate change, expanded organics recycling efforts are underway to reduce the overall reliance on traditional solid waste disposal methods.  Earlier this year the New York State Department of Environment Conversation announced their proposed regulations to increase food scrap recycling to promote public and private partnerships for the development of new recycling facilities.
"Organics recycling is a natural progression of our service offerings and fits seamlessly with our wastewater treatment specialist, environmental specialists, and alternative energy team, as well as knowledgeable end-user applications for compost through our landscape architects," said Mike Tamblin, PE, Principal.
Heath and Way bring over 60 years of combined experience to the EDR engineering team. Their experience includes being part of the project team that delivered New York State's first and only Municipal Solid Waste Co-Composting Facility, as well as the first, large-scale post-consumer Food Waste Composting Facility in New York.  EDR is currently providing services to the New York City Department of Sanitation for the newest food waste composting facility located on Staten Island.
Heath said, "We are very excited to share our skills and experience with our public and private clients as they advance organics recycling programs. EDR's broad range of services provides exceptional support that allows us to fully understand challenges and offer solutions for our clients that best fits their needs.  Our team of professionals serves as advocates for our clients with a common goal to build a better environment."
Founded in 1979, EDR is dedicated to creating and sustaining a better environment for our clients, employees, and communities — and doing so with integrity, a collaborative approach, and a genuine passion for our craft.  EDR is comprised of a diverse group of engineering and environmental professionals.
---
For More Information
Jeffery Heath, PE | Executive Manager Engineering
[email protected]