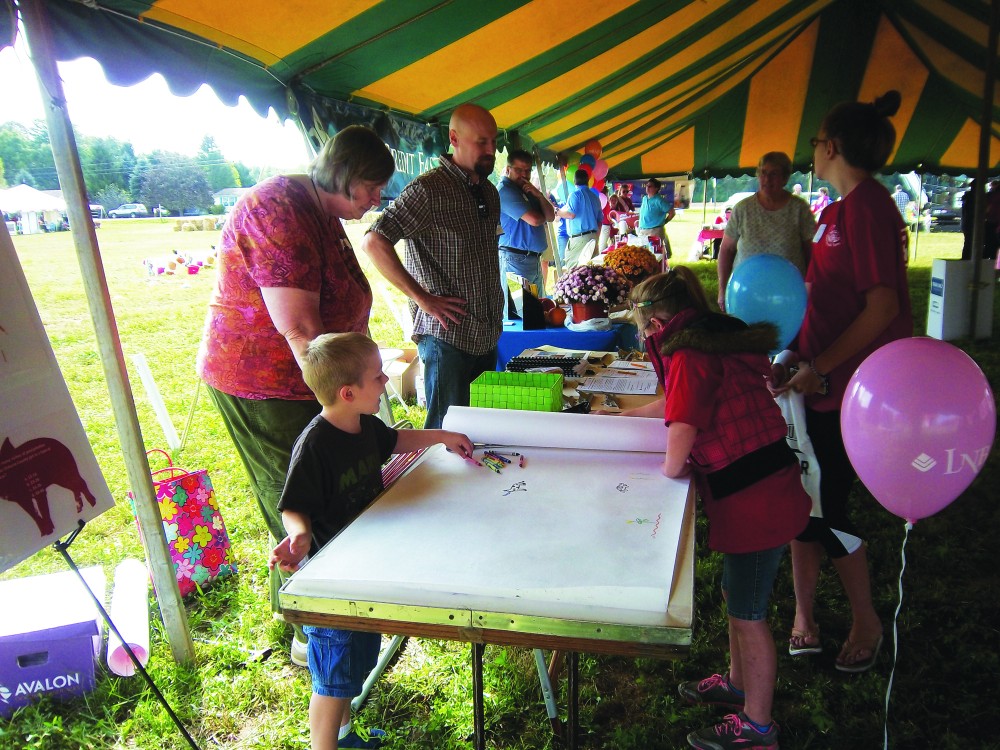 EDR was very pleased to participate in the Fun on the Farm event at the Black Brook Farm in Shortsville this past Saturday! Every two years, the Ontario County Farm Bureau and dozens of local and regional agricultural businesses sponsor this event, which celebrates the agricultural heritage of the county and educates the non-farming public about farms, farmers, and the agricultural economy.
Senior planner Andy Obernesser attended the event to engage with attendees and discuss our efforts with the Ontario County Department of Planning to update the county's Agricultural Enhancement Plan. The event was a great opportunity to meet with community members (and future farmers!) to discuss their perception of farming, and to gain their perspective on how they relate to the agricultural economy.
Sincere thanks to Julie and Peter Maslyn, the staff and volunteers at Black Brook Farm, and the Adams family for organizing and hosting such a wonderful event!