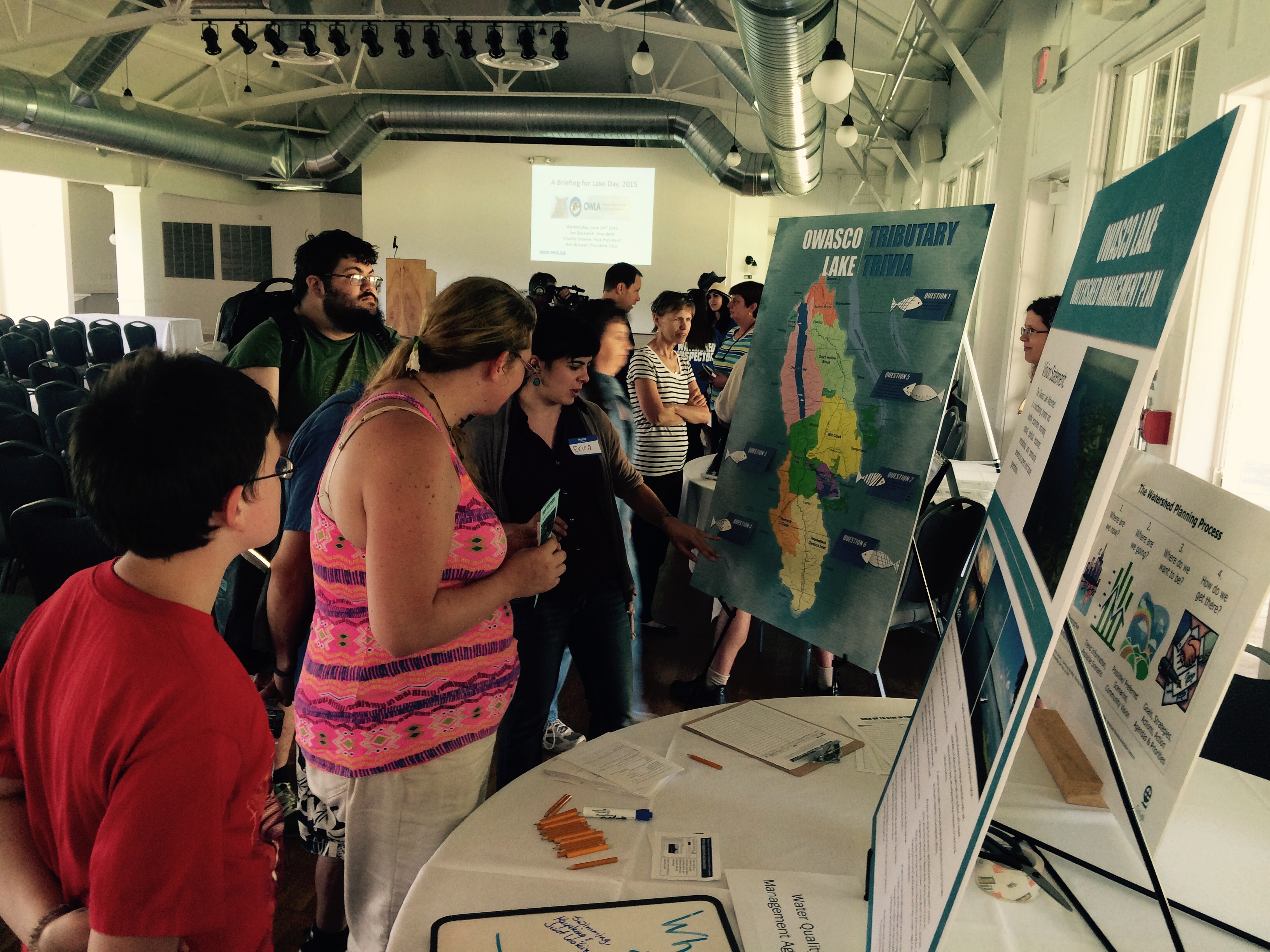 With a summer breeze blowing off of Owasco Lake at the Emerson Park Pavilion, EcoLogic and EDR engaged community members at the 8th annual Owasco Lake Day.  Visitors of all ages learned about Cayuga County's initiative to update the 2001 Owasco Lake Watershed Management Plan.  We tested visitors' knowledge of the Owasco Lake watershed, explained the planning process, and collected feedback on local concerns, goals, and connections to the lake.
Much has changed within the watershed since 2001, both on the land and in the lake.  New threats to water quality have emerged, along with new tools for managing data and decision-making.  In response to these changes, the Cayuga County Department of Planning & Economic Development has undertaken an update of the existing watershed management plan with funding support from the NYS Department of State.
The project consulting team, led by Dr. Liz Moran at EcoLogic, will continue to engage with members of the public to gather feedback as the project progresses.  Stay connected and informed by checking the project website where you can review preliminary documents and other project updates.
View a news feature from the event here.