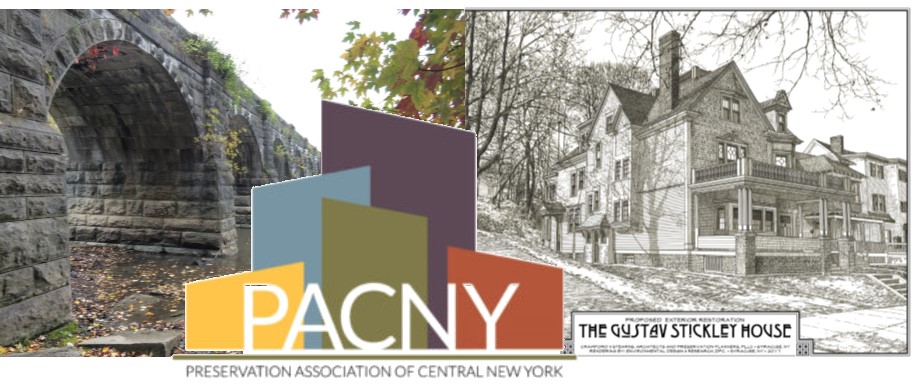 EDR is pleased to be a sponsor of the Preservation Association of Central New York (PACNY) Annual Preservation Awards. The awards celebrate the success of preservation and its role in the economic, social, and cultural vitality of Central New York. In addition to being a sponsor of the event, EDR is pleased to have been a part of the teams who worked on two of the projects being honored.
The Montezuma Historical Society and the Town of Montezuma on behalf of the Montezuma Heritage Park, Montezuma, NY are the recipients of the Jasena R. Foley Education Award which is given to individuals or groups who educate, promote, engender or advocate a preservation ethic in CNY.  EDR has worked with the Town of Montezuma on several projects associated with the Heritage Park since 2014, including the development of an interpretive plan and associated signage, as well as the completion of archaeological surveys to support the interpretive plan and design efforts.
The University Neighborhood Preservation Association, Crawford & Stearns Architects, and the Gustav Stickley House Foundation on behalf of the Gustav Stickley House, Syracuse, NY are the recipients of the Harley J. McKee Award that is given for excellence in the promotion and application of appropriate preservation technology and fine craftsmanship.  EDR prepared a rendering of the complete Phase One exterior restoration of the house that has been shared internationally as part of the efforts to bring attention to the efforts to restore this nationally significant house and birthplace of the American Arts and Crafts movement.
---
For More Information
Patrick Heaton, RPA | Principal, Director of Cultural Resources
[email protected]