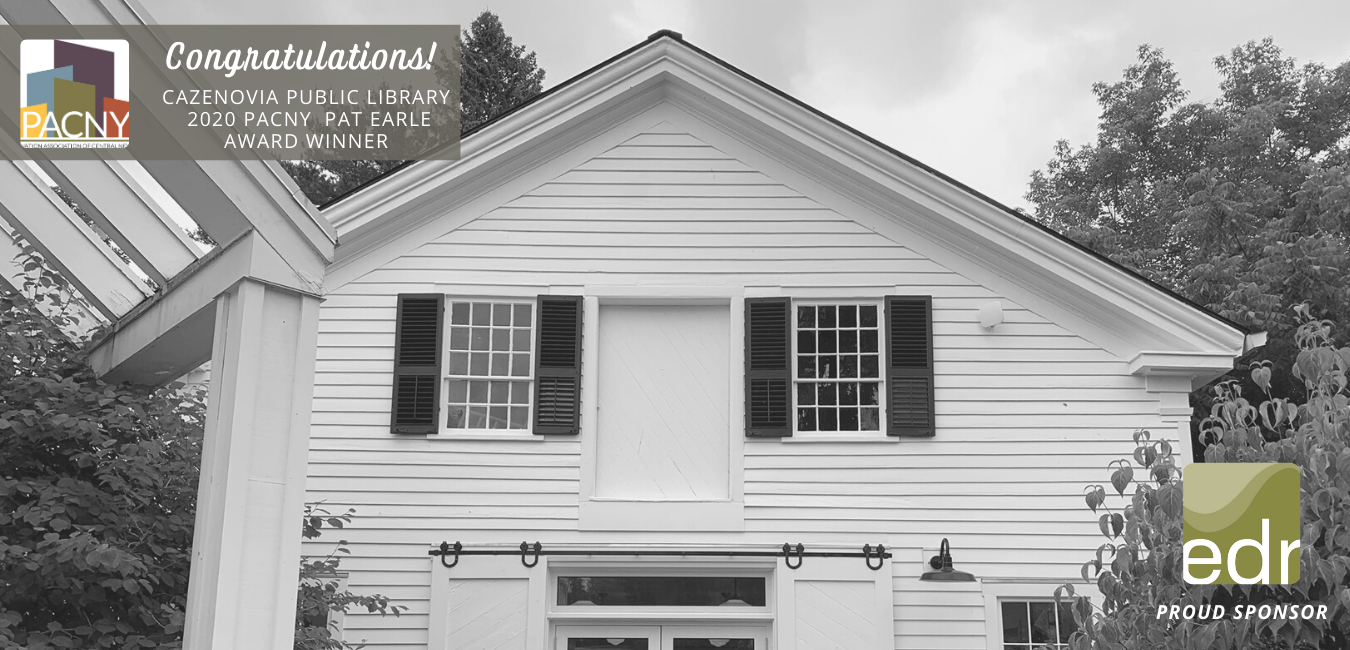 EDR is once again proud to be a sponsor for the Annual Preservation Awards hosted by the Preservation Association of Central New York (PACNY). The event honors the projects and people throughout Central New York, dedicated to preserving the community's history.
"We are excited and thankful for these positive preservation projects contributing to our local communities, especially during these uncertain times," said Pat Heaton, Principal for Cultural Resources Services at EDR.
EDR is pleased to be sponsoring the Pat Earle Award given for a single outstanding historic preservation project that benefits the community. This year's award is being presented to the Cazenovia Public Library for the restoration of the original carriage barn which is now the home of the "Carriage Barn Bookstore" a used book shop whose profits go back to support the library's community-wide programming.
This year's other honorees include:
• Schroeppel Historical Society for their outstanding rehabilitation of the 111-year old St. John's Episcopal Church, now the Schroeppel Historical Society, in the village of Phoenix
• Andrew Simkin, Esq., Bess Simkin, Paul Barron, and Rick Petrone for excellent rehabilitation work on the Phoenix Building in the city of Auburn
• Cynthia Carrington-Carter in recognition of decades of service to preservation in central New York and beyond
• The William G. Pomeroy Foundation for the wide-ranging impact of its historical marker program
• Johnson-Schmidt Architects and Bev & Co. for the renovation of the Barber Block in the city of Cortland
• The Town of Smithfield, Smithfield Community Association, and the National Abolition Hall of Fame and Museum for their year-long campaign celebrating the 200th anniversary of the Smithfield Community Center
Heaton also noted, "Our company shares PACNY's commitment to the preservation and stewardship of historic properties and our staff has served as PACNY officers and board members since 2014."
Four of EDR's staff currently serve on the Board of Directors for PACNY, including Grant Johnson (Senior Historic Preservation Project Manager; PACNY President), Andrew Roblee (Project Architectural Historian), Nicole Fragnito (Cultural Resources Specialist), and Connor Neville (GIS Analyst).
We congratulate the winners of this year's Annual Preservation Awards:
---
For More Information
Andrew Roblee | Project Architectural Historian
[email protected]