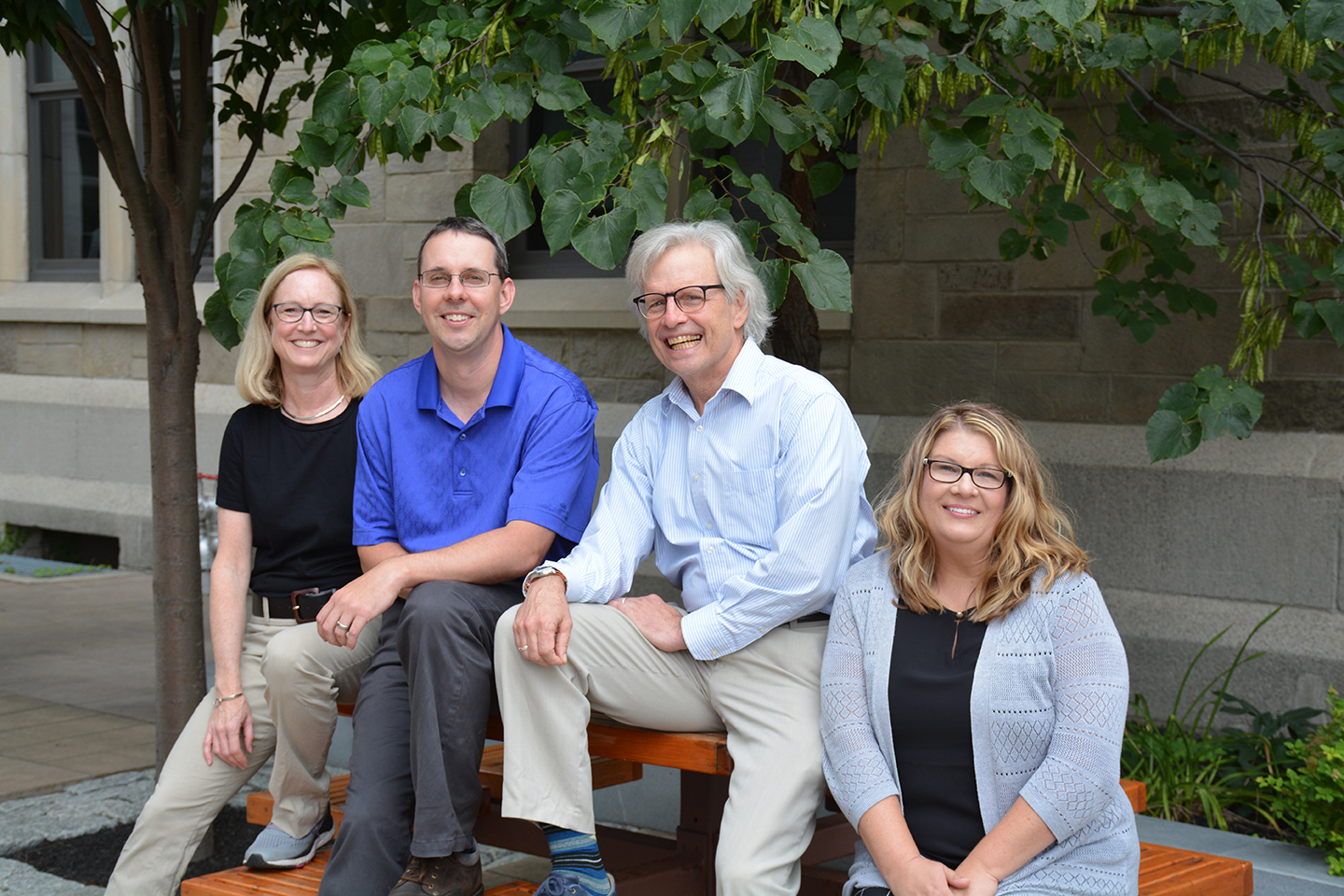 EDR is pleased to announce the expansion of our renewable energy services team! We recently welcomed Director of Offshore Wind Services, Chris Rein; Senior Project Manager and Mid-Atlantic Practice Lead, Jody Lima; and Senior Project Managers Scott McBurney and Susan Herz to our Environmental Division. The addition of these senior professionals further broadens our experience in environmental permitting and licensing to the renewable energy industry, including expanding our capabilities on offshore wind energy projects.
"We have an established and productive relationship working on energy permitting projects with Chris, Susan, Jody, and Scott.  They are a natural fit with existing staff in EDR's Environmental Division, and they add depth and new expertise to our renewable energy services, including our longstanding involvement with offshore wind energy projects. We are very excited to add their talent and expertise to our team." – John Hecklau, EDR Principal, Environmental Services.
Chris Rein will oversee Offshore Wind Services for the firm. He brings over 35 years of professional experience working in the energy development and permitting sector. His technical expertise includes renewable energy generation, submarine and upland electric transmission, natural gas storage and transmission, energy policy, federal and state regulatory standards and agency relationships, and environmental impact analysis and testimony. Since the passage of the Energy Policy Act of 2005, he has worked with the Bureau of Ocean Energy Management (BOEM) to advance the offshore renewable energy program, including being substantively involved with the National Environmental Policy Act (NEPA) process for the first proposed offshore wind project in the U.S.  More recently, he has provided technical oversight for the environmental permitting review of offshore wind projects proposed off the coast of New England and in the Great Lakes.
Jody Lima has over 20 years of experience in project management, environmental permitting, impact assessment, and NEPA compliance. She has managed environmental projects under various federal agencies, including the U.S. Army Corps of Engineers (USACE), U.S. Environmental Protection Agency (USEPA), and BOEM, as well as for private sector clients, focusing on energy infrastructure. Her experience includes preparing environmental permit and siting/licensing applications in New York, New Jersey, Delaware, and Maryland for electric utilities (transmission lines/substations), power generating facilities, and private land developers. She has also managed and conducted environmental monitoring on numerous energy infrastructure construction projects to ensure compliance with federal, state, and local permit conditions.
Susan Herz brings over 20 years of experience overseeing the siting, licensing, and permitting of energy and industry infrastructure projects. She has led environmental impact analyses and managed federal and state permitting in multiple locations in the northeastern U.S. Her regulatory expertise includes developing federal permit applications for NEPA, BOEM, USACE, and Coastal Zone Management, and environmental permit and electric siting/licensing applications for state agencies in New York, Massachusetts, Connecticut, and New Jersey. Susan has managed and performed offshore wind permitting and environmental assessments since 2001, including the permitting for the first offshore wind project approved by BOEM. She also managed the Department of Energy (DOE)-led NEPA Environmental Assessment for the first offshore wind project in the Great Lakes.
Scott McBurney has over 15 years of professional experience in project management, environmental permitting, impact assessment, NEPA, wetland permitting, and ecological studies. He has successfully managed a wide variety of projects in Maryland, Delaware, New Jersey, New York, Pennsylvania, Ohio, Texas, Michigan, Florida, and North Carolina supporting military installations, power generating facilities (including offshore wind), electric and gas transmission facilities, and transportation infrastructure. Scott has extensive experience in developing permit applications for federal agencies including the USACE; state environmental permit and licensing/siting applications; and permit applications for counties/municipalities. He also has extensive ecological studies expertise in wetland delineation, wildlife surveys, and botanical surveys and is a certified Professional Wetland Scientist (PWS).
"We are thrilled to be part of EDR's client-focused team of talented professionals as we work together to expand our breadth and depth of offshore wind services" – Chris Rein, EDR Director of Offshore Wind Services.
EDR, founded in 1979, is a certified woman-owned consulting firm providing Environmental Permitting, Ecological and Cultural Resources Management, GIS, Visualization, Landscape Architecture, Engineering, and Land Use Planning services.
---
For More Information
Benjamin R. Brazell | Principal, Director of Environmental Services
[email protected]