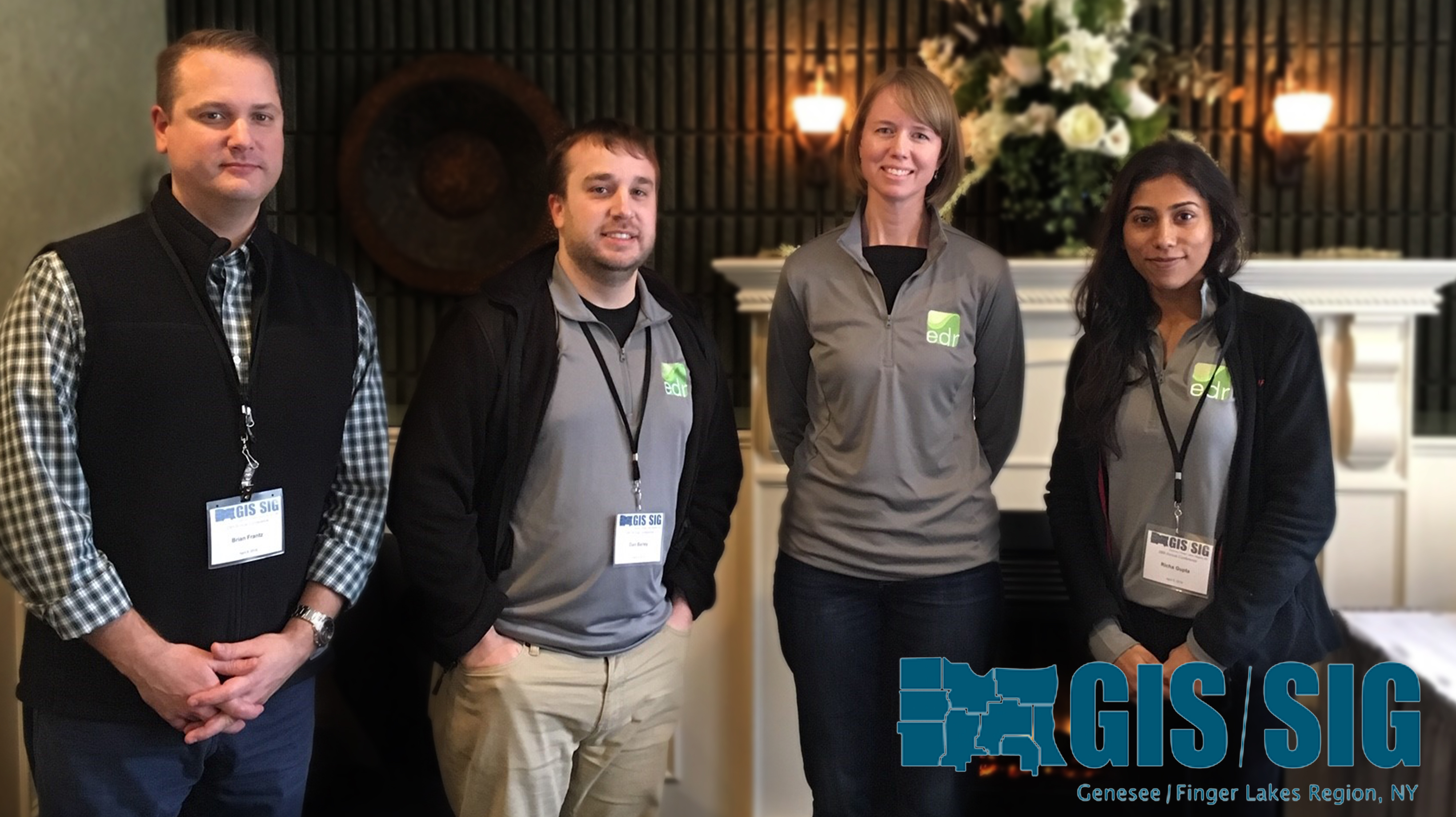 The EDR GIS team recently attended the 28th Annual GIS/SIG Conference. The conference covered a variety of topics including applications of GIS in field data collection, planning, web mapping, stormwater management, and more; a discussion of new and improved ESRI software products; and featured a keynote address by Daniel Cole, the GIS Coordinator and Chief Cartographer of the Smithsonian Institute.
The Genesee Finger Lakes region chapter of the Geographic Information Sharing Special Interest Group (GIS/SIG) is an educational user's group whose primary mission is to foster the understanding of Geographical Information Systems (GIS) technology.
EDR recently established a formal GIS Division, who provide stand-alone GIS services as well as internal support to each of EDR's disciplines. GIS-based data collection, management, analysis, and cartography are integral tools for all of EDR's environmental permitting, cultural resources, visualization, planning, and site design projects.
EDR, founded in 1979, is a certified woman-owned consulting firm providing Landscape Architecture, Engineering (Site/Civil, Water/Wastewater), Environmental Permitting, Community & Land Use Planning, Ecological & Cultural Resources Management, GIS, and Visualization services. EDR has offices in Syracuse, Albany, and Rochester.
---
For More Information
Patrick Heaton, RPA | Principal, Director of Cultural Resources
[email protected]