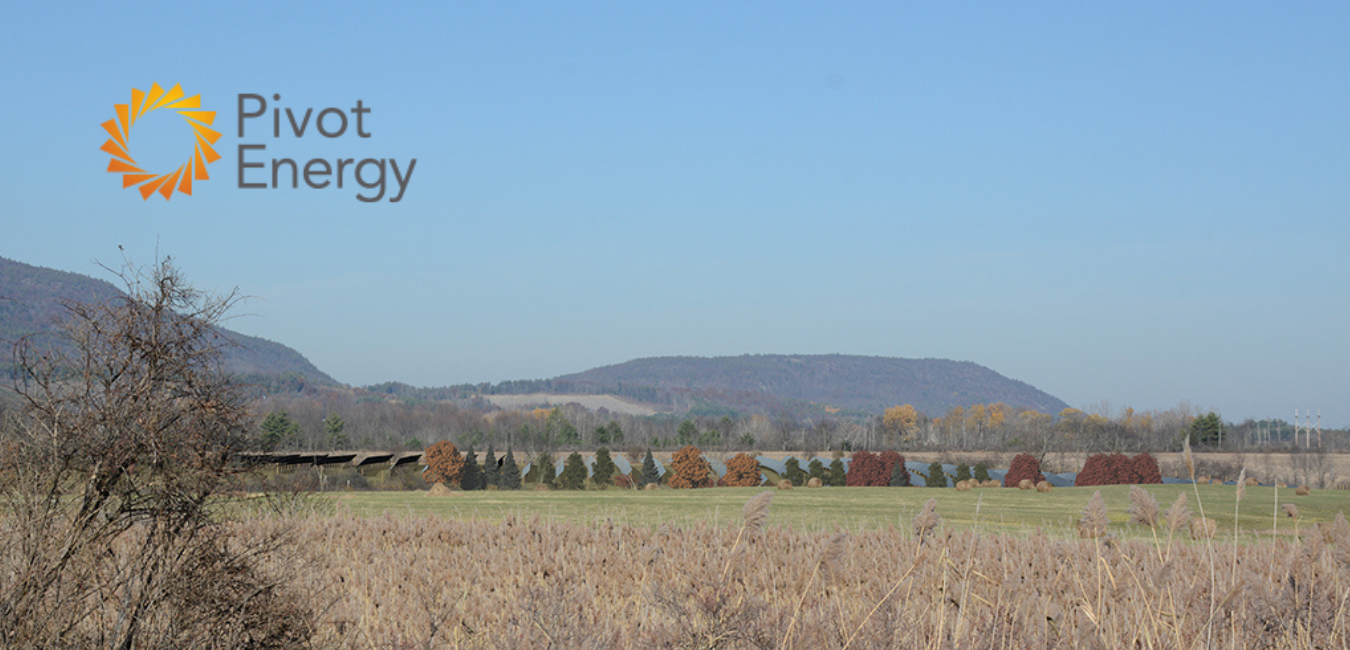 EDR congratulates Pivot Energy on their recent approval of their Pivot Solar NY 1 project in the Town of Ticonderoga, Essex County, New York. This project is a 5 MW-AC community solar garden that will safely and reliably generate enough clean electricity to power over 1,500 New York households and lower utility expenses for area homeowners and businesses. PSNY1 received approval from the Adirondack Park Agency on April 21st and the Town of Ticonderoga on May 6th.
The PSNY1 community solar project is unique because it required additional review and approval by the Adirondack Park Agency (APA) based on the project location within the Adirondack Park jurisdiction. Proposed projects within the Adirondack Park are subject to additional review by the APA. Additionally, proposed solar projects must submit an Application for Solar Generation Projects to the APA Division of Regulatory Programs. The Pivot Solar project is only the second project to receive approval and Special Use Permit from the APA Board. In addition to APA approval, the project also applied for and received Site Plan Approval from the Town of Ticonderoga Planning Board.
New York State by way of the Climate Leadership and Community Protection Act, has established ambitious goals to significantly reduce the state's emissions of greenhouse gases and associated pollutants. The firm's work with permitting renewable energy projects within New York State is another way EDR works with clients to create a better environment.
Founded in 1979, EDR is a certified Woman-Owned Business (WBE) dedicated to creating and sustaining a better environment for our clients, employees, and communities. The EDR team is committed to integrity, a collaborative approach, a genuine passion for our craft. The EDR team is a diverse group of environmental professionals, including ecologists, botanists, wildlife biologists, GIS specialists, archaeologists, historians, visualization specialists, planners, landscape architects, and engineers.
---
For More Information
Jacob Runner | GIS Services Manager
[email protected]