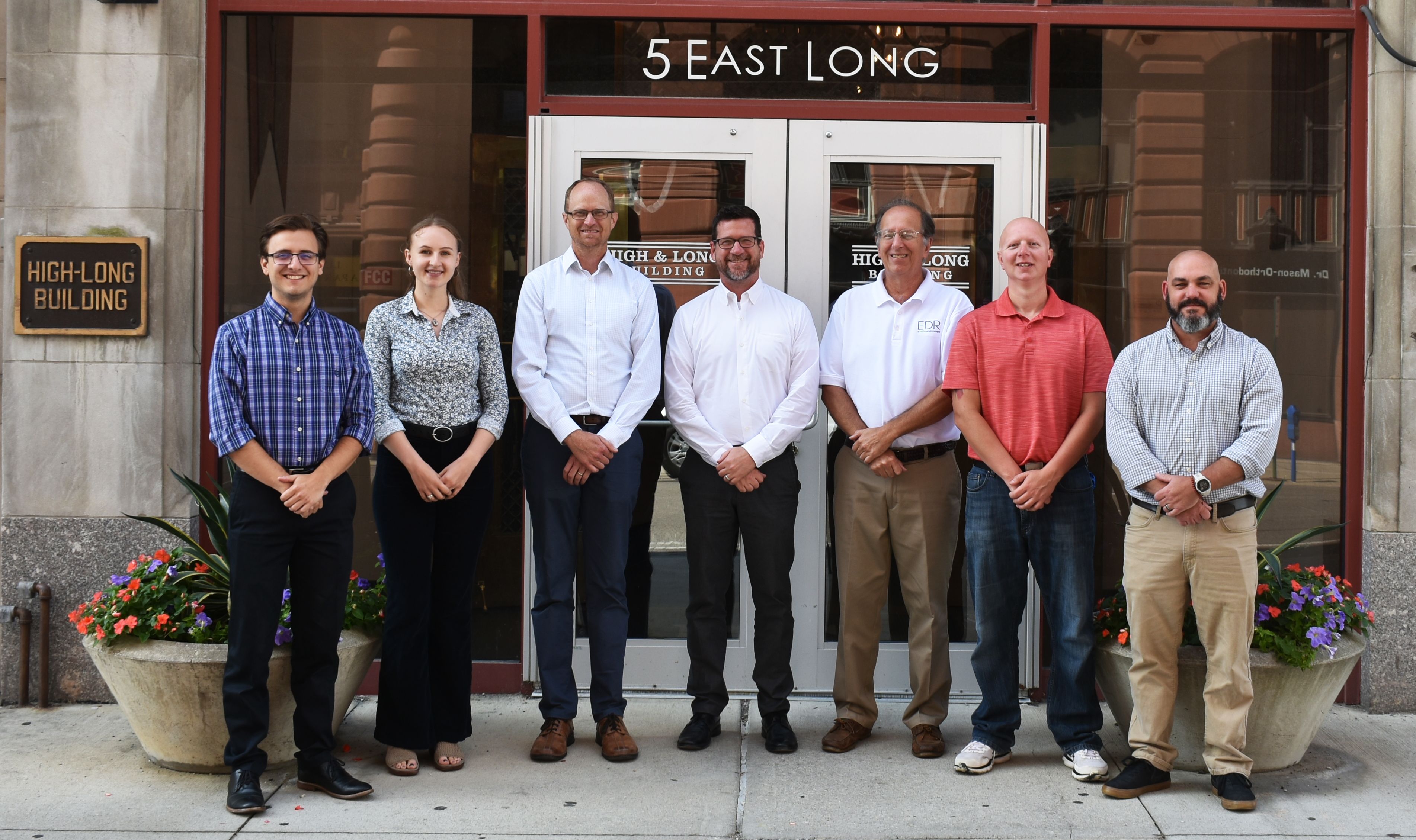 EDR is pleased to announce the grand opening of their Midwest office in downtown Columbus. EDR has provided professional services in Ohio for well over a decade leading Ohio Power Siting Board (OPSB) permitting efforts, including the preparation of environmental studies such as visual impact assessments, planting/screening plans, socioeconomic evaluations, glare assessments, vegetation management plans, and cultural resource studies.
In addition to preparing Siting Board applications, EDR personnel have also been significantly involved in agency consultations, public engagement and community informational meetings, and participation in project-specific adjudicatory proceedings such as the preparation of expert witness testimony.
"Opening a physical office in downtown Columbus, within walking distance of the Public Utilities Commission of Ohio (PUCO), further reinforces our ability to serve the energy industry in Ohio and the Midwest," said Ben Brazell, EDR Principal for Environmental Services. "From our offices in Rochester and Syracuse, New York, EDR has been leading the permitting efforts for renewable energy and electric transmission projects in Ohio for the better part of 15 years. Our ability to serve our clients and facilitate additional energy generation and improved energy transmission has been significantly enhanced through the addition of talented and experienced Columbus-based staff."
EDR's Columbus office is led by Midwest Environmental Services Leader Chris Cunningham, Senior Project Manager Tim Burgener, and Senior Project Manager Ray Strom, all of whom enjoyed fruitful and effective careers at the PUCO working as OPSB managers and technical staff. In addition, Historic Preservation Project Manager Michael Kenneally leads cultural resources surveys and Ohio Historic Preservation Office consultation as part of the permitting team. The Columbus office currently has 11 employees with additional growth projected for 2021.
"It is so exciting to have the opportunity to bring our OPSB regulatory experience to EDR. Our background in reviewing applications, support studies, and plans, in addition to the relationships we have developed over the years, puts us in a position to be uniquely effective in developing permit applications and navigating regulatory processes" said Chris Cunningham, Midwest Environmental Services Leader.
EDR's Midwest team has brought immediate value to the energy industry having prepared and filed 15 Applications for a Certificate of Environmental Compatibility and Public Need to the OPSB in just the past 15 months. The Midwest team is also providing services to energy projects in Michigan, Indiana, and Kentucky.
Founded in 1979, EDR is a Woman-Owned Business dedicated to creating and sustaining a better environment for our clients, employees, and communities. With a focus on integrity, a collaborative approach, a genuine passion for their craft. EDR is a diverse group of environmental professionals that include ecologists, botanists, wildlife biologists, GIS specialists, archaeologists, historians, visualization specialists, planners, landscape architects, and engineers.
---
For More Information
Chris Cunningham | Midwest Environmental Services Leader
[email protected]