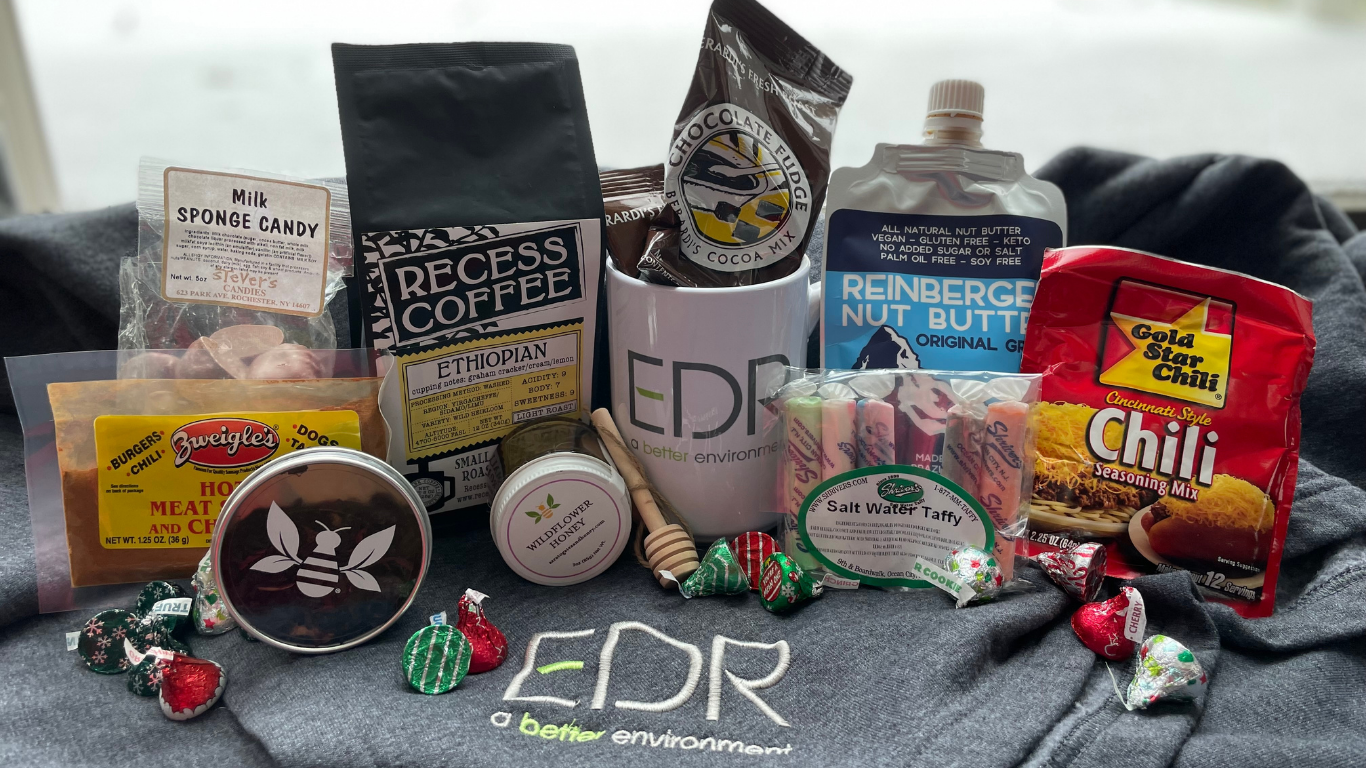 2021 brought exciting growth to EDR, including the opening of a new office located in Columbus, Ohio! Since the early days of EDR, one of our time-honored traditions has been the annual holiday gathering. With almost 200 staff spread out over 14 states, keeping the tradition alive took a creative turn. EDR staff joined in a virtual holiday party that included a message from President Jo Anne Gagliano, a year in review video, and wrapped up with the unboxing of the EDR Holiday gift that had been packaged and sent to all staff's homes in advance of the event.
The box was a warm hug to our employees and included an EDR logo blanket and coffee mug along with treats representing all EDR's practice areas and regions, including:
Syracuse: Recess Coffee
Rochester: Stever's Sponge Candy & Zweigle's Garbage Plate Seasoning
Albany: Saratoga Tea & Honey
Ohio/Midwest Anthony-Thomas Buckeye Candy, Gold Star Cincinnati Chili Seasoning, Berardi's Hot Cocoa
Hershey, PA/Mid Atlantic: Hershey Kisses, Sturgis Pretzels, Shrivers Saltwater Taffy, and Utz "The Crab Chip"
New England/Offshore Wind: Reinberger Nut Butter
Our selection of gifts supported small businesses that are local to our offices. We hope all of EDR's friends, colleagues, and clients enjoyed their holiday celebrations!