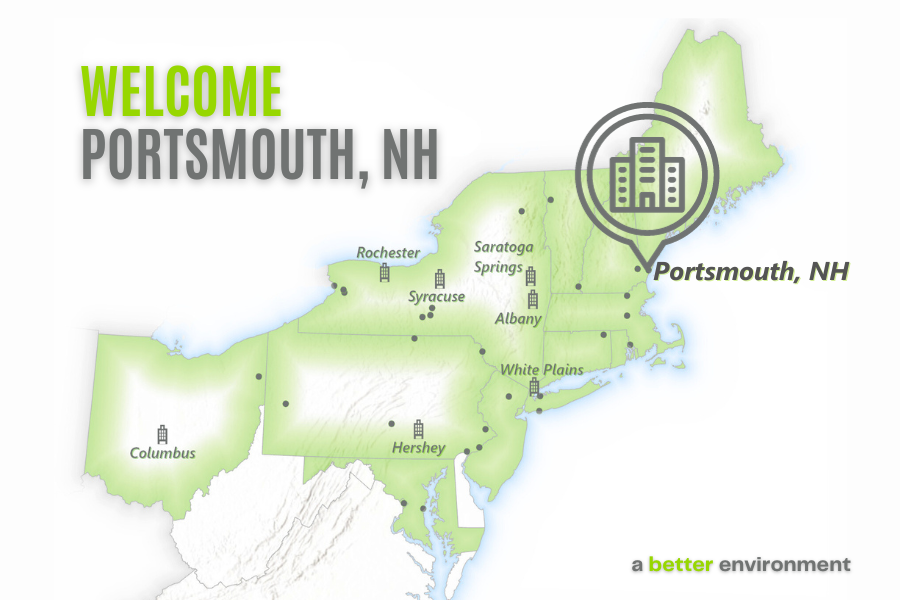 EDR, a leading provider of professional environmental, engineering, and landscape architectural services, is proud to announce our new Portsmouth, New Hampshire office. Establishing this office reinforces EDR's dedication to serving clients and projects across the New England region. The Portsmouth office is the firm's eighth location joining Albany, Rochester, Saratoga Springs, Syracuse, and White Plans in New York; Columbus, Ohio; and Hershey, Pennsylvania.
With a reputation for excellence in environmental permitting, natural resources, and cultural resources studies, EDR has long been a trusted partner for organizations seeking to navigate complex regulatory processes. The opening of the Portsmouth office allows the company to enhance its presence in New England, providing clients with even greater access to the firm's expertise and resources.
Jeff Nield, EDR's New England Region Environmental Practice Lead expressed his excitement about the new office: "Our decision to open an office in Portsmouth reflects our deep commitment to our clients and projects in the New England region. EDR has a proven track record of delivering high-quality environmental and regulatory services, and this expansion enables us to provide more localized support and solutions to our valued partners."
EDR's New England team is led by seasoned professionals, each bringing a wealth of experience to our projects in the region. Their collective expertise spans environmental permitting, terrestrial and marine ecology, cultural resources, visual impact assessment, planning, landscape architecture, and engineering, ensuring that clients receive comprehensive and effective solutions tailored to their unique needs.
As EDR continues to grow its presence in New England, the company remains committed to sustainability, environmental stewardship, and fostering responsible development. Our Portsmouth office will play a pivotal role in advancing these goals by supporting projects that contribute to the region's economic vitality while preserving its natural and cultural heritage.
Founded in 1979, EDR is a certified Woman Owned Business (WBE) dedicated to creating and sustaining a better environment for our clients, employees, and communities. EDR is a diverse group of environmental professionals, including ecologists, botanists, wildlife biologists, GIS specialists, archaeologists, historians, visualization specialists, planners, landscape architects, and engineers.
---
For More Information
Jeff Nield | New England Environmental Lead
[email protected]