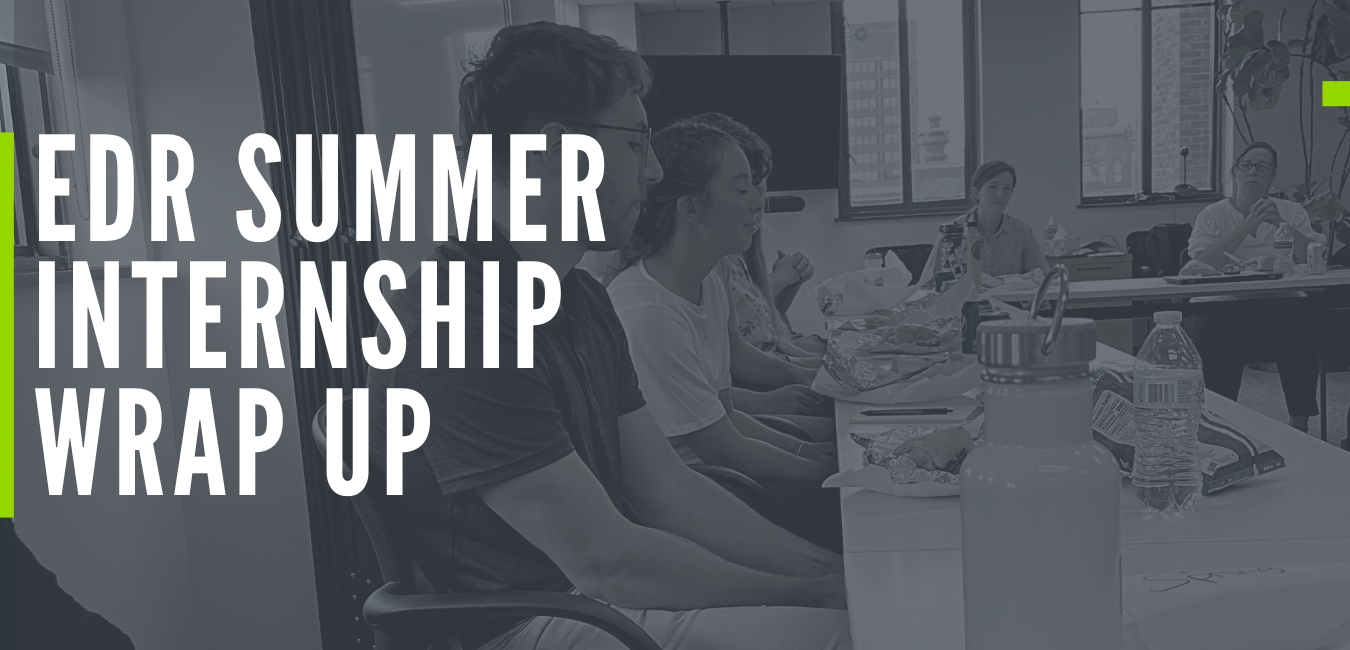 EDR understands the importance of providing emerging professionals the opportunity to gain real-world experience by working along with many of our skilled professional staff.  EDR recently celebrated our summer interns with a luncheon featuring a panel discussion with several of the firm's leaders. The discussion gave the summer interns insight into other areas of the firm and allowed them to learn more about the firm and its leadership. They learned about some of the principal's favorite projects they have been part of as well as received valuable advice for future career growth.
We wish all our summer interns the best as they return to their academic studies!
Landscape Architecture
Julia Smith, SUNY ESF, majoring in Landscape Architecture
Matthew Houck, University at Buffalo, majoring in Environmental Design and African American Studies with a minor in Architecture
Environmental
Georgia Papakirk, Ohio State University, pursuing a master's degree in City and Regional Planning
Engineering
Cameron Daley, SUNY-ESF, majoring in Environmental Resources Engineering
Tyler Falkenburg, Alfred State, majoring in Architecture
Anna Martin, Clarkson University, majoring in Civil Engineering
Bridget Neumann, Villanova University, majoring in Civil Engineering
GIS
Anthony Bertalli, University of Buffalo, recent graduate with B.S. in Graphic Information Systems
Visualization
Sara Constantineau, B.A. in International Affairs from Northeastern University and currently pursuing a master's degree in Landscape Architecture from SUNY ESF
Founded in 1979, EDR is a certified Woman-Owned Business (WBE) dedicated to creating and sustaining a better environment for our clients, employees, and communities — and doing so with integrity, a collaborative approach, and a genuine passion for our craft. EDR is comprised of a diverse group of environmental professionals, including ecologists, botanists, wildlife biologists, GIS specialists, archaeologists, historians, visualization specialists, planners, landscape architects, and engineers.