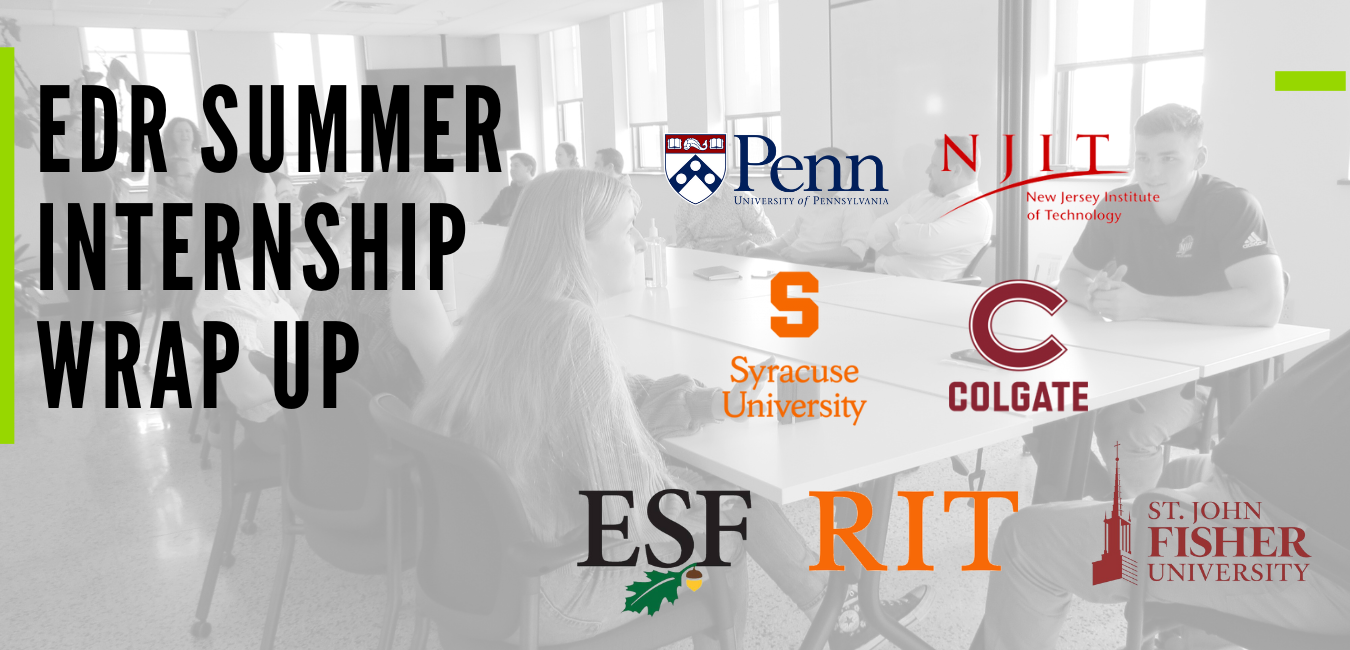 As summer comes to a close, we can't help but look back with immense pride and gratitude at the incredible journey we've shared with our amazing interns. These ten fabulous individuals have brought an abundance of bright ideas, positive energy, and boundless enthusiasm to our practice areas within their short time at EDR. 
 Throughout the summer, they embraced the opportunity to get their hands dirty and gain firsthand experience in their respective practice areas. From the drawing board to execution, they dove headfirst into the dynamic world of EDR, immersing themselves in the intricate plans and day-to-day operations that drive our practice areas forward. 
Halfway through their time with us, our interns came together to embark on a unique learning journey through a round table discussion with some of the leaders of our firm. This experience provided them with an intimate glimpse into the rich history of EDR, as well as an opportunity to learn about the career paths our leaders took to get where they are today, and insights into their favorite projects over the years. 
 With their final weeks left, they came together one more time to share their summer experiences with us. Their final presentations were their personal overview of growth, showcasing not only what they've learned but also the impressive projects they've contributed to during their time at EDR. Their thoughtful feedback on areas for improvement demonstrated their commitment to our firm's success. 
 "We learn as much from them as they learn from us," Kathleen Russell, Human Resources Associate said. "It is rewarding to be a part of the foundation for their post-graduation success, particularly when they stay with the Firm and continue their professional growth with us."  
 We wish all our summer interns the best as they return to their academic studies! 
EDR understands the importance of providing emerging professionals with the opportunity to gain real-world experience by working along with many of our skilled professional staff. If you are looking for an internship, or a career, with EDR see our open opportunities page. 
Founded in 1979, EDR is a certified Woman-Owned Business (WBE) dedicated to creating and sustaining a better environment for our clients, employees, and communities — and doing so with integrity, a collaborative approach, and a genuine passion for our craft. EDR is comprised of a diverse group of environmental professionals, including ecologists, botanists, wildlife biologists, GIS specialists, archaeologists, historians, visualization specialists, planners, landscape architects, and engineers.