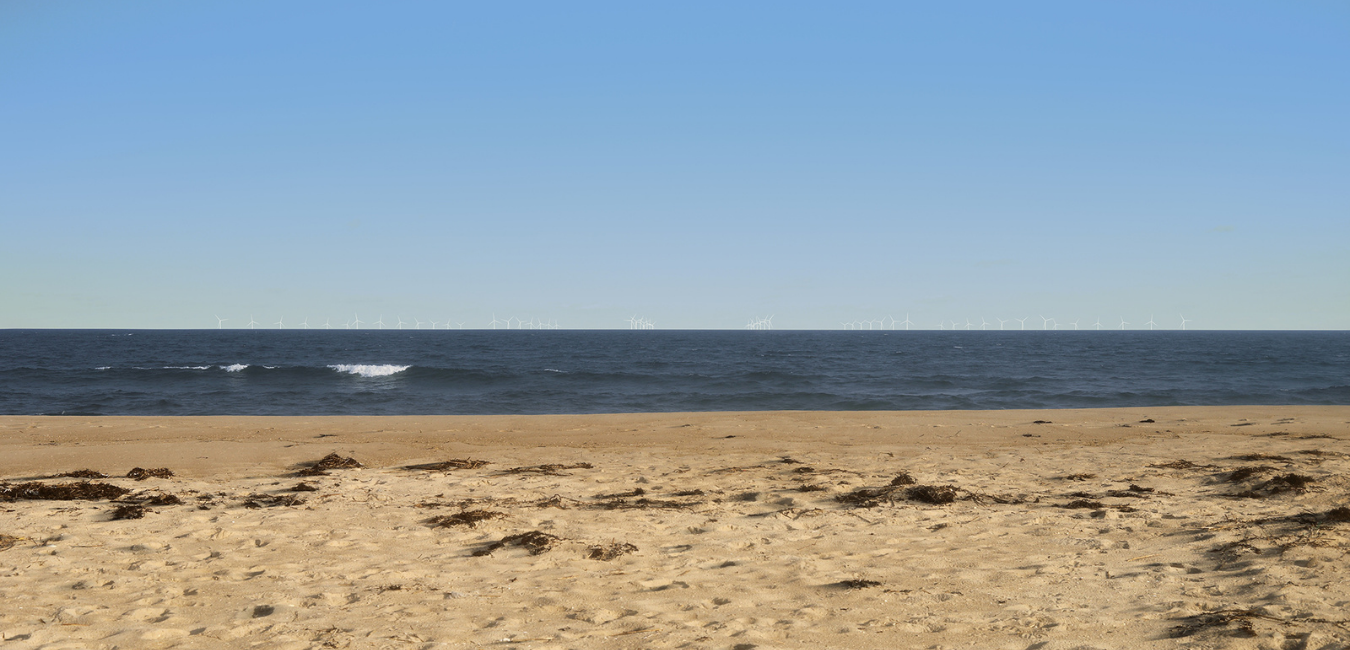 Visualization Services Leader Gordon Perkins, GISP and  Visualization Project Manager Kiva VanDerGeest, AICP will be presenting "The Science of Visibility" on Wednesday, June 23 at 1 PM EST as part of NYSERDA's Offshore Wind "Learning from the Experts" webinar series. The presentation will discuss the environmental factors that affect the visibility of offshore wind farms and methods for modeling visual impact.
Gordon is a leading expert consultant in visualization and visual impact assessments for the renewable energy industry with over 20 years of professional experience. Kiva is a project manager for EDR visual impact assessments with additional expertise in planning, design, and geographic information systems.
In 2017, EDR completed a Visibility Threshold Study for the New York State Offshore Wind Master Plan to determine the potential visual impact threshold for the placement of potential offshore wind energy area proposals that would be located on the Outer Continental Shelf in the Atlantic Ocean, off Long Island. The study included an analysis of past weather data to predict prevailing conditions and visibility, visual simulations, and a compendium report. The New York State Offshore Wind Master Plan is a comprehensive roadmap that encourages the development of offshore wind in a manner that is sensitive to environmental, maritime, economic, and social issues while addressing market barriers and aiming to lower costs. EDR's visibility study is available for download and review from NYSERDA's website.
Founded in 1979, EDR is a certified Woman-Owned Business (WBE) dedicated to creating and sustaining a better environment for our clients, employees, and communities — and doing so with integrity, a collaborative approach, a genuine passion for our craft — today's EDR is comprised of a diverse group of environmental professionals, including ecologists, botanists, wildlife biologists, GIS specialists, archaeologists, historians, visualization specialists, planners, landscape architects, and engineers.
---
For More Information
Gordon Perkins, GISP | Visualization Services Leader
[email protected]