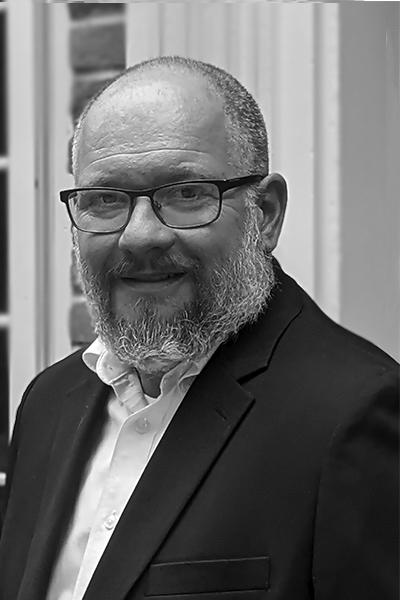 EDR is pleased to announce the recent addition of Daniel Forrest as Cultural Resources Practice Leader – Offshore Wind & New England.  In this role, Dan will serve as EDR's technical lead for Section 106 of the National Historic Preservation Act consultation and cultural resources studies for offshore wind energy clients and projects, as well as senior oversight of cultural resources management projects in the New England region.  Dan joins EDR's established team of archaeologists, architectural historians, preservation planners, GIS analysts, and visualization specialists who support our historic preservation and cultural resources management practice.
Dan is a senior cultural resources consultant with more than 25 years of professional experience. His prior roles include serving as the State Historic Preservation Officer (SHPO) in Connecticut, as well as the Director of Arts and Historic Preservation, and previously Deputy SHPO and Staff Archaeologist for the Connecticut SHPO. In addition, Dan has served as Senior Operations Manager, Field Director, and Senior Archaeologist with highly regarded cultural resources management firms in New England.
Patrick Heaton, EDR Principal for Cultural Resources and GIS Services said, "Dan Forrest joining EDR's Cultural Resources and Offshore Wind practices is a key milestone for our firm.  We began providing cultural resources management services in 2010, and since that time have grown an exceptional team of talented archaeology and historic preservation consultants.  Dan further elevates the expertise and qualifications of our staff, and we are all looking forward to learning from and collaborating with Dan. We are thrilled that he has chosen to bring his unique intelligence and experience to our team at EDR."
Dan has extensive experience managing complex consultations regarding the identification, evaluation, and treatment of historic properties for clients and projects in the offshore wind, transportation, electrical generation and transmission, telecommunications, housing, and civil engineering sectors. He provides expert strategic oversight for state and federal regulatory compliance, Native American and State Historic Preservation Office consultations, and historic preservation agreement documents. In addition to managing projects requiring review under Section 106 of the National Historic Preservation Act, the National Environmental Policy Act, and Section 4(f) of the Department of Transportation Act, he is also well versed in Pre-Contact Period Native American archaeology and history, geoarchaeology, marine archaeology, the evaluation of visual effects on historic properties, Traditional Cultural Properties, and creative, thoughtful cultural resources mitigation.
Founded in 1979, EDR is a certified Woman-Owned Business (WBE) dedicated to creating and sustaining a better environment for our clients, employees, and communities — and doing so with integrity, a collaborative approach, and a genuine passion for our craft. EDR is comprised of a diverse group of environmental professionals, including ecologists, botanists, wildlife biologists, GIS specialists, archaeologists, historians, visualization specialists, planners, landscape architects, and engineers.
---
For More Information
Patrick Heaton, RPA | Principal, Cultural Resources
[email protected]