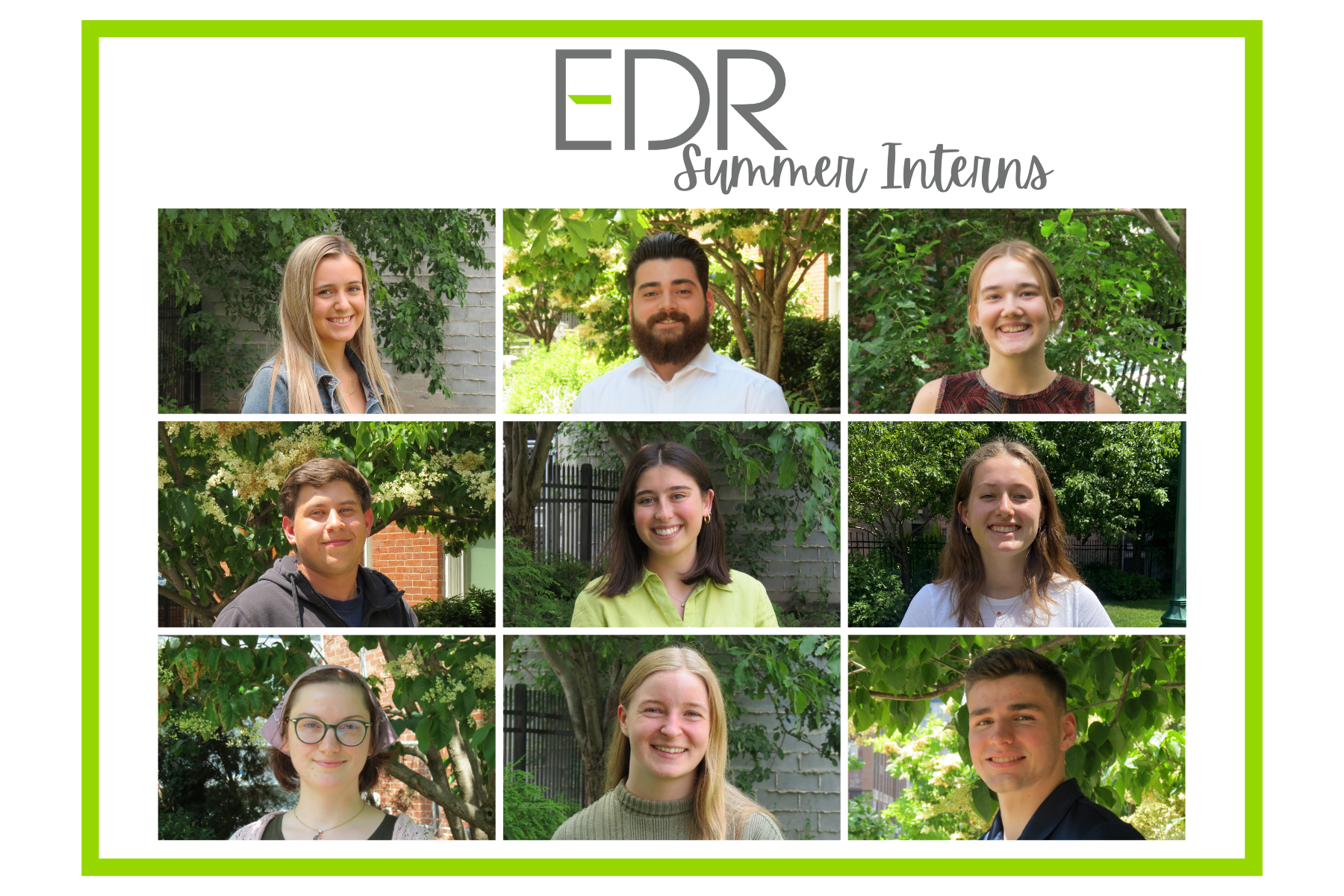 We're thrilled to welcome a talented group of emerging professionals who have joined the EDR team for the summer. These interns bring fresh perspectives, innovative ideas, and a passion for learning. We can't wait to see what they will accomplish during their time with us! 
 We believe in providing real-world experience and nurturing the growth of future leaders. Our summer internship program is designed to offer hands-on opportunities to work alongside our skilled professional staff, gaining valuable insights into our firm and industry. 
 Throughout the summer, our interns will have the chance to participate in exciting projects, collaborate with experienced professionals, and expand their knowledge in various areas of our firm. We are confident that this experience will contribute to their personal and professional development!  
Landscape Architecture
Julia Smith is entering her 5th year at SUNY ESF majoring in Landscape Architecture with a minor in Environmental Policy and Communication. 
Michael Sirico graduated from SUNY ESF in May 2023 majoring in Landscape Architecture and entering his first year for his Master of Landscape Architecture in the fall. 
Cecilia Zajac attends SUNY ESF majoring in Landscape Architecture. 
Engineering
Marlee Ecton attends Syracuse University majoring in Civil Engineering with a minor in Architecture. 
 Joshua Gregg attends New Jersey Institute of Technology majoring in Mechanical Engineering. 
 Matthew Gagliano attends SUNY ESF majoring in Construction Management. 
Jennifer Leonard attends Rochester Institute of Technology majoring in Civil Engineering Technology.
Community Planning
Ava Bybee attends University of Pennsylvania majoring in Environmental Science.
GIS 
Morgan Gregg graduated from Colgate University in May 2023 majoring in Geography with a minor in Geology and Global Public and Environmental Health. 
Operations
Allyson McFadden attends St. John Fischer University majoring in Human Resources Management.