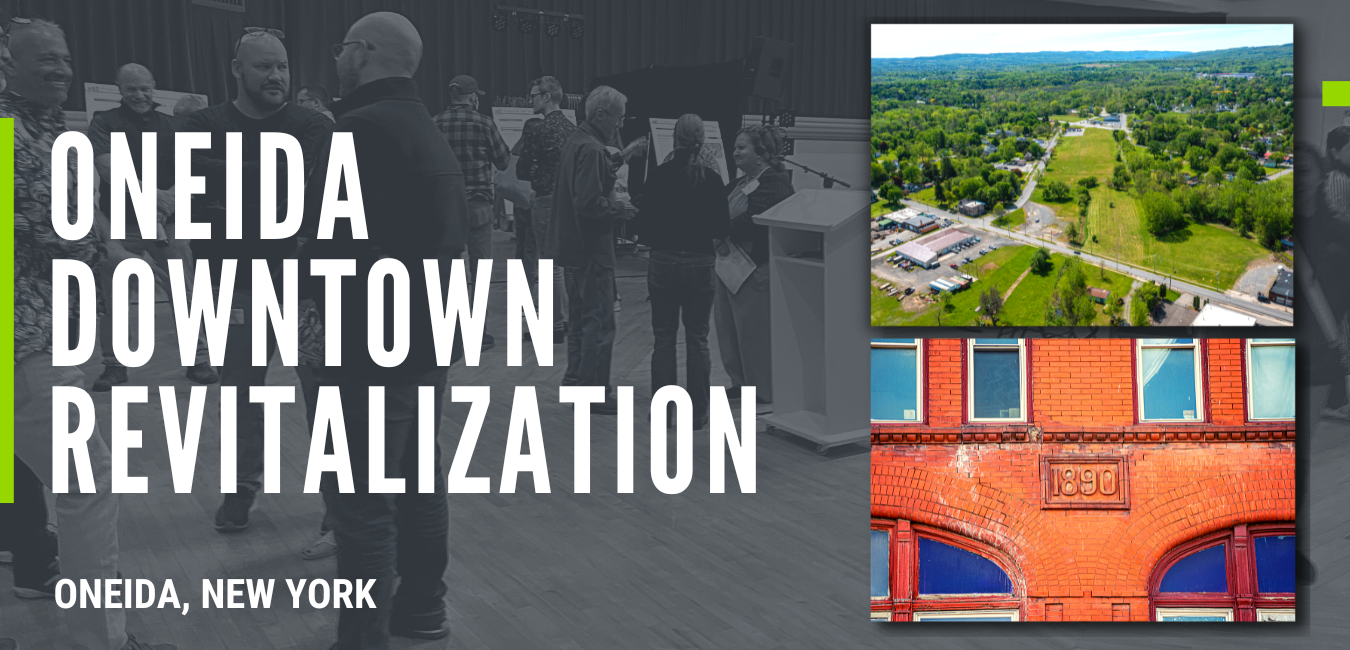 EDR's Community Planning Division recently assisted with the facilitation of the third and final meetings in the series of public engagements with residents in the City of Oneida. The City was one of several New York State communities to receive a $10 million Downtown Revitalization Initiative (DRI) grant. DRI communities are awarded $10 million to develop a downtown strategic investment plan and implement key catalytic and transformative projects that advance the community's vision for revitalization and leverage additional private and public investments.
Over the past six months, EDR's team has provided professional public engagement services alongside the DRI consultant team. Public workshops have involved community stakeholders, residences, and private business owners to help identify and prioritize projects that will serve as an economic driver for the community.
EDR worked closely with the project team, led by Cameron Engineering with direction from the Local Planning Committee (LPC) and NYS Department of State (NYS DOS), to develop the community engagement materials related to the potential projects under consideration for funding by the $10 million grant. The final meeting served as an opportunity for the public to learn about the projects that have been recommended by the LPC.  Each meeting was conducted in a hybrid format with both live-streamed virtual and in-person engagement opportunities.
In addition to working with the community engagement, EDR also worked with the project team to develop project profiles, including project descriptions, analysis of permitting requirements, and how the projects aligned with the downtown goals and strategies. EDR also created renderings for some projects, including the proposed soccer field complex and the proposed splash pad at Veteran's Memorial Park. EDR is collaborating with the consulting team to develop the final project profiles for submission to NYS for review and approval. Once state approval is received, it will allow the community to move forward with the development of the selected projects to be funded wholly or partially under the DRI grant.
Founded in 1979, EDR is a certified Woman-Owned Business (WBE) dedicated to creating and sustaining a better environment for our clients, employees, and communities — and doing so with integrity, a collaborative approach, and a genuine passion for our craft. EDR is a diverse group of professionals, including engineers, ecologists, botanists, wildlife biologists, GIS specialists, archaeologists, historians, visualization specialists, planners, and landscape architects.
---
For More Information
Erica Tauzer, AICP | Project Manager, Planning
[email protected]