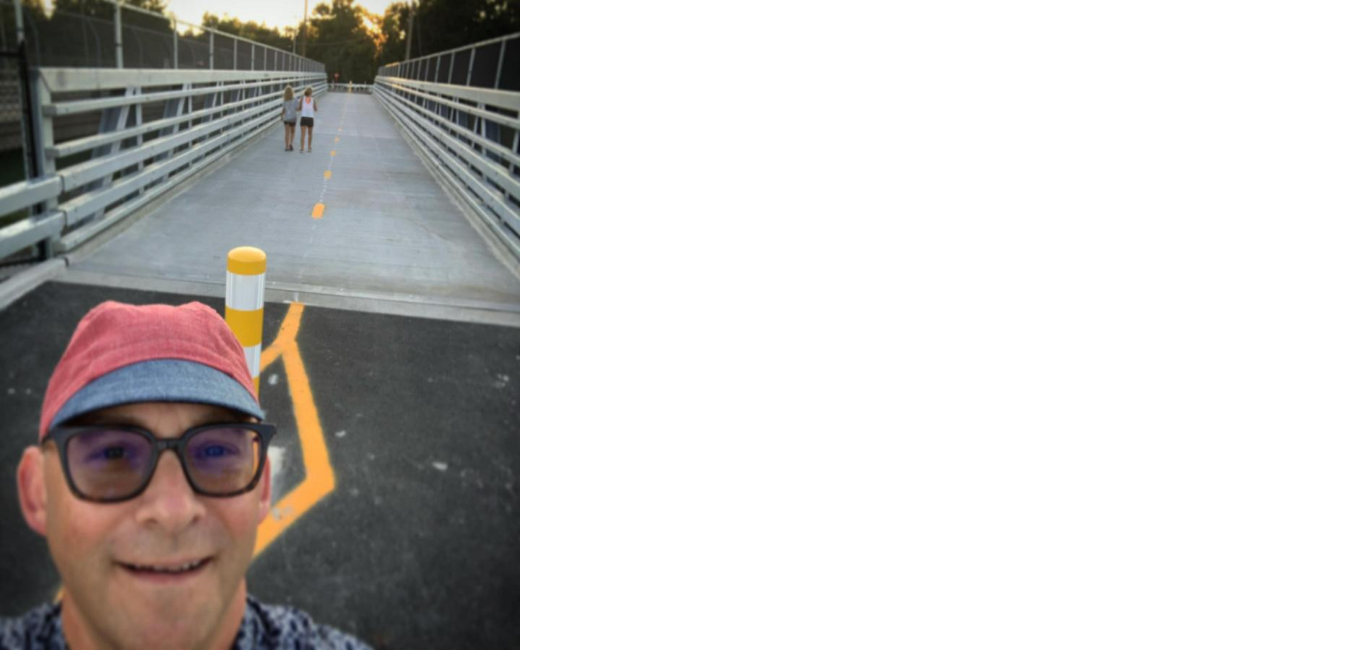 A new bike path in Dewitt is the result of vision and perseverance for Sam Gordon, EDR Senior Project Manager for Community Planning.
"In the beginning, no one was thinking about the importance of creating a trail linkage along the historical Erie Canal corridor through DeWitt. Bike and pedestrian infrastructure were lacking or non-existent all together" said Gordon.
Formerly the Planning Director for the Town of DeWitt, Sam spearheaded the Elevating Erie International Ideas Competition which paved the way for the investment in the Empire State Trail between DeWitt and Camillus through the City of Syracuse. EDR was contracted to assist the Town of DeWitt with the development of a Local Waterfront Revitalization Plan for the historical Erie Canal Corridor. Elevating Erie, a collaborative effort between DeWitt and the City of Syracuse incorporated an extensive public outreach campaign that collected input from over 1,300 community stakeholders in three months.
The results of the outreach effort helped to persuade decision-makers to make an investment in Erie Boulevard East between the City of Syracuse and the Town of DeWitt. The resulting project – part of the Empire State Trail, which consists of nearly 4 miles of dedicated bike infrastructure – received over $30 million in public and private sector investment. When complete, the project will consist of a new multi-use path located in the median of Erie Boulevard that connects from the City of Syracuse to DeWitt following the historical route of the Erie Canal. The new trail will be part of the Empire State Trail, which will close the 14-mile gap between the Towns of Camillus and DeWitt.
The Town of Dewitt, along with state and local officials recently celebrated the completion of an important segment of the new trail, a new bicycle and pedestrian bridge over interstate 481 with a ribbon-cutting event. Local community members shared their excitement about the new connection: "That bridge is a little more than a stone's throw away from my childhood home. I have fond memories of going over that bridge in the early 80s on the back of my sister's bike to get to the canal. I feared for my life with cars whizzing by to my left on the bridge and to my right a rail with big gaps with which I could see Route 481 way down below. Thanks for making this adventure to the canal much safer for a whole new generation of kids."
As a Senior Project Manager for Community Planning at EDR, Sam continues to use his experiences to help other communities bring their visions to reality.
---
For More Information
Jane Rice JD, AICP | Principal, Director of Planning
[email protected]