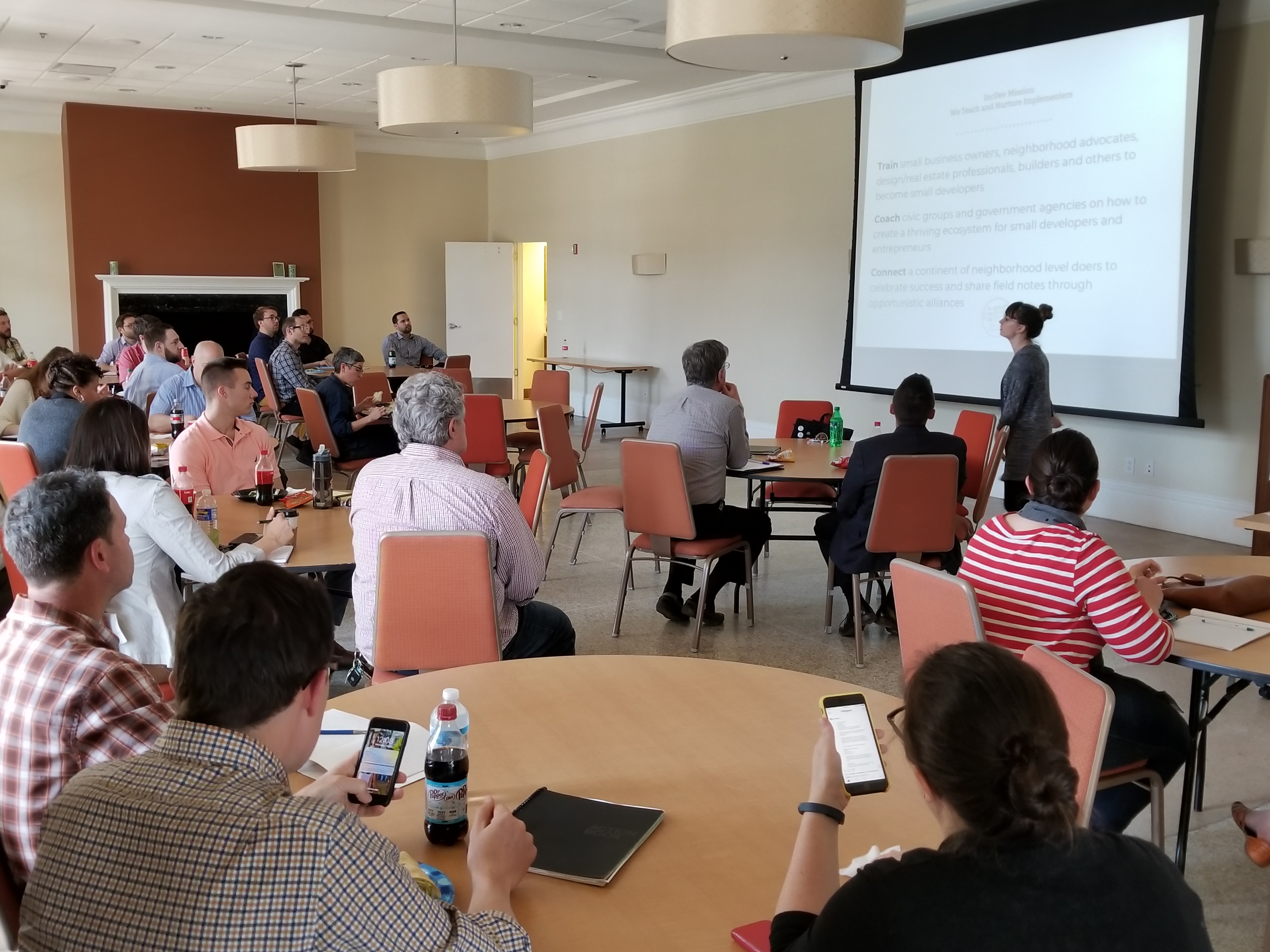 EDR is a proud sponsor of the upcoming Small Scale Development workshop in Syracuse!  We were very excited this week to host Bernice Radle of the Incremental Development Alliance for a pair of lectures introducing the small-scale development "movement" and its many potential benefits to upstate communities.
The Incremental Development Alliance is a nonprofit group of development entrepreneurs that help communities like ours to empower small developers, improve neighborhoods, and create lasting, meaningful projects that support vibrant and resilient communities. The full-day workshop in June will help connect small developers (and potential small developers) to a larger network of folks that can help them move forward, while cultivating the skills they need to plan, design, finance and construct neighborhood-scale residential and mixed-use developments.
Please join us on June 27 at the Marriot Syracuse Downtown for what is sure to be an awesome day!
---
For More Information
Andrew Obernesser, AICP  | Project Manager, Planning & Site Design Studio
[email protected]