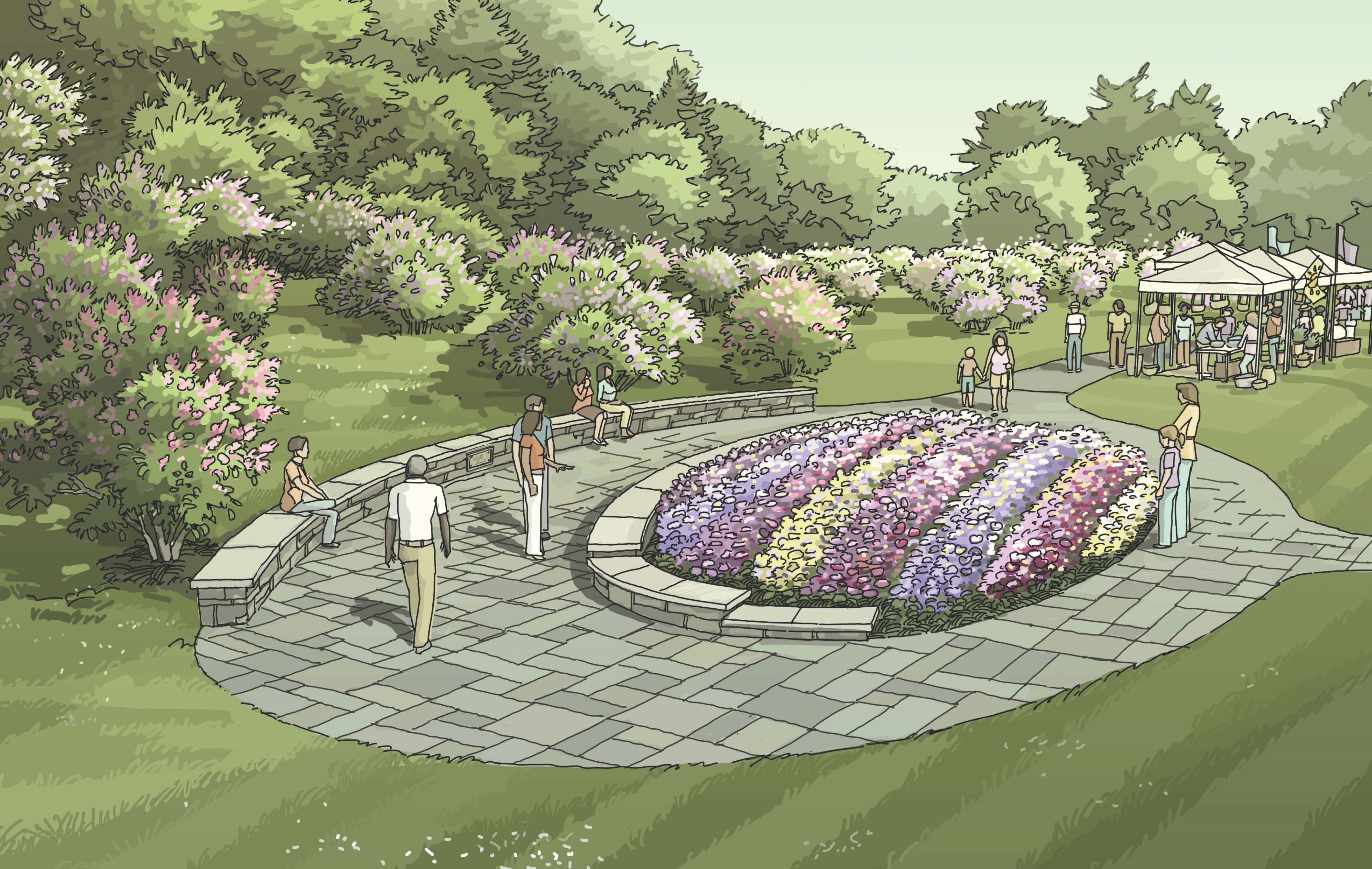 The renovation of the Pansy Bed is complete!
The Pansy Bed is one of the most recognizable features of Rochester's beloved Highland Park. In celebration of their 100th anniversary, the Rochester Garden Club donated $100,000 to Monroe County for the renovation of the Pansy Bed, which has been a team effort between the Monroe County Parks Department, Rochester Garden Club, EDR, and Van Putte Gardens.  The renovation includes the removal of the aged timber barriers and the construction of a new asphalt path with bluestone inlays, benches, stone seat walls, a large bluestone patio area, and irrigation.
The Rochester Garden Club's ribbon cutting and dedication of the recently renewed Pansy Bed was held on Monday, May 4, at 9:30 am at the entrance of Highland Park.
For more information, please visit the Rochester Garden Club's website:
http://www.rocgardenclub.org/100th-anniversary/pansy-bed-renewal-photos/