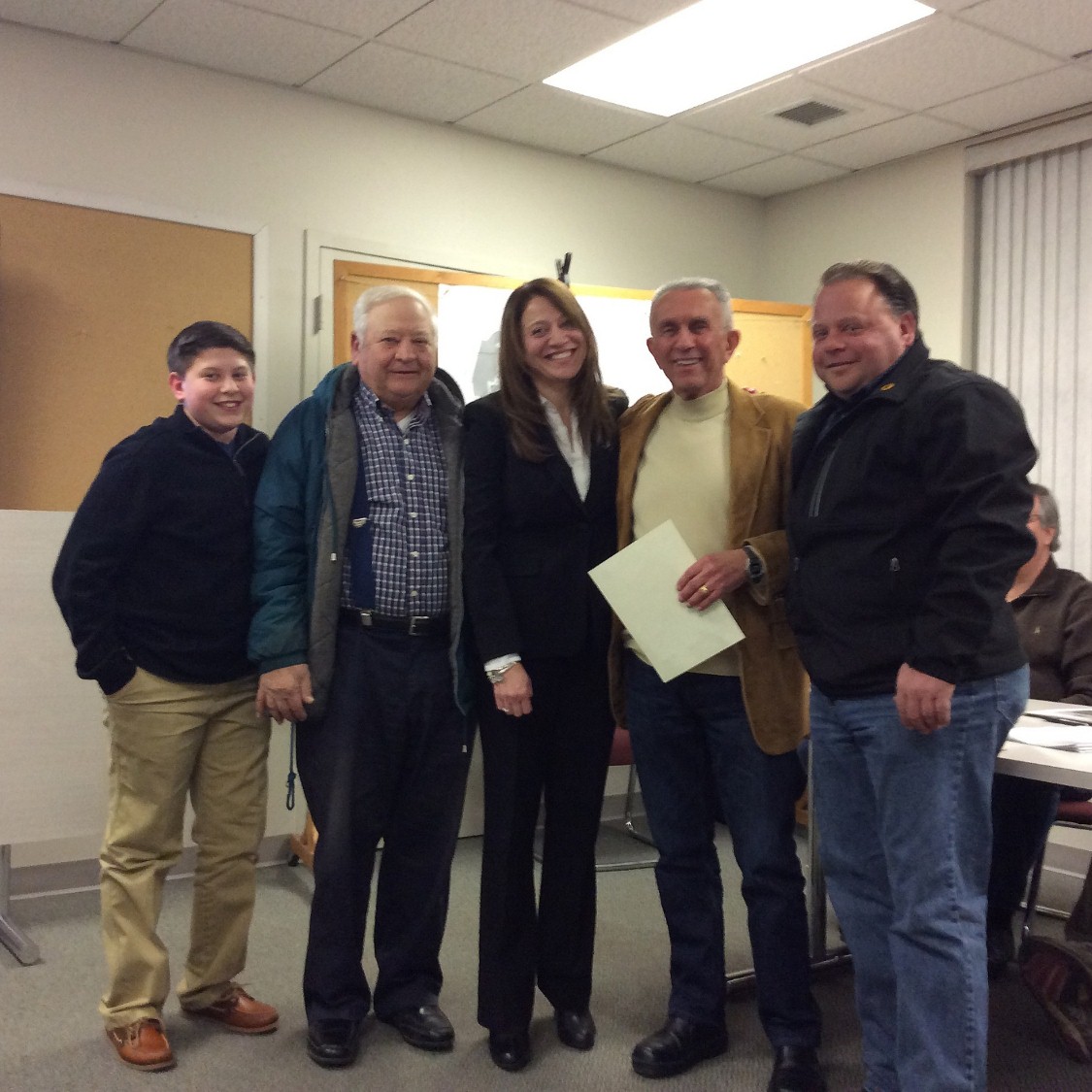 EDR is proud to announce that Jo Anne Gagliano, RLA, President of EDR, has been recognized by the Town of DeWitt Planning Board with the 2016 Michael Lazar Award of Excellence.  This award recognizes an individual that has demonstrated "exemplary perseverance, dedication and good will in service to the Town of DeWitt and in maintaining the Town of DeWitt as a 'Town of Choice'."
A resolution unanimously passed by the Planning Board on January 16, 2016 says it best:
"Ms. Gagliano has been a frequently retained consultant for private developers in their appearances before the Town Planning Board in excess of 20 years. Several projects in which she has been involved have been honorees of the Planning Board Parratt-Schick Award of Excellence including: The PEMCO/Weighlock Project, The Anaren Project, Pioneer Business Park, Wegmans, Enterprise Rent-a-Car and Aspen Dental, among others. Ms. Gagliano has worked on behalf of the Town on projects aimed at overall improvement of the Town including the Walkable Erie Canal Project and the Genesee Street Corridor. Furthermore, Ms. Gagliano presents a unique perspective among consultants. Her vision for projects demonstrates not only a technical understanding of Town Codes, but also an understanding of the Planning Board mission for quality development and forward thinking planning. Ms. Gagliano is a cordial professional who represents her clients vigorously and within their desired goals. This Board appreciates her understanding that creativity, coupled with knowledge and a cooperative spirit, will, and have yielded the best projects for both her clients and the Town."
Michael Lazar served as a volunteer to the Town of Dewitt by serving on the Planning Board of the Town of Dewitt continuously for 28 years. Therefore, this inaugural award is intended to recognize individuals, persons or groups who exemplify the attributes exhibited by Michael Lazar in his service to the Town.
Congratulations, Jo Anne!
(Pictured with Jo Anne, from left: her son, Matt; her Dad, Joe Chiarenza; Michael Lazar; and Jo Anne's brother, Joe Chiarenza Jr.)