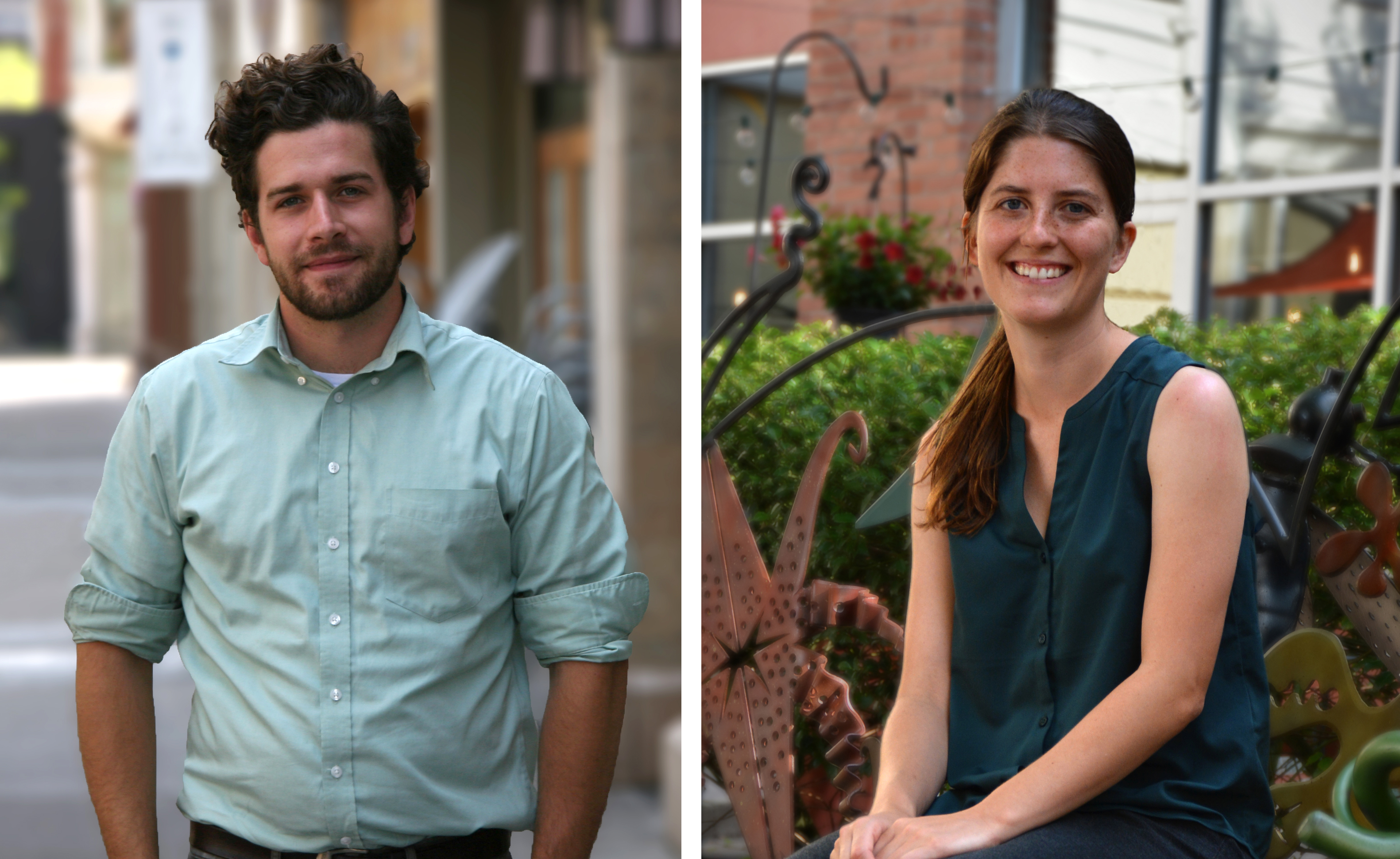 More new faces! We are pleased to welcome Christy Conley and Vernon Zoeckler to the EDR team.
Christy joins our Planning & Site Design studio with recent experience as a graduate assistant at SUNY ESF. Prior to her graduate studies, Christy worked for landscape design companies in Larchmont and Eastchester (NY), doing landscape design, graphics, cost estimating, installation, and site analysis. She also has valuable experience with green roof design and technology, including research, installation, and maintenance work with New York Green Roofs in Brooklyn. Christy was an educator with the Rye Nature Center and Ventana Wildlife Society, and completed a Study Abroad Program with the Council on International Educational Exchange to Costa Rica in 2008.  She earned her Bachelor of Arts in Environmental Studies with a concentration in Biology from Denison University in May 2010, and a Master of Science in Landscape Architecture from SUNY ESF in May 2015.  Christy will be working out of our newly renovated Rochester office.
Vernon Zoeckler joins our Environmental Services team as a 2014 graduate of SUNY ESF. His recent work experience includes five years as a construction landscape foreman, and a year of sample control and monitoring for a large industrial site in Syracuse. Vernon's coursework in field ornithology, dendrology, Adirondack plant flora, and ecological monitoring and biological assessment will certainly be a valuable addition to EDR, where he will assist us with environmental compliance monitoring, SWPPP inspections, and other field-based efforts.
Welcome aboard, Christy and Vernon!