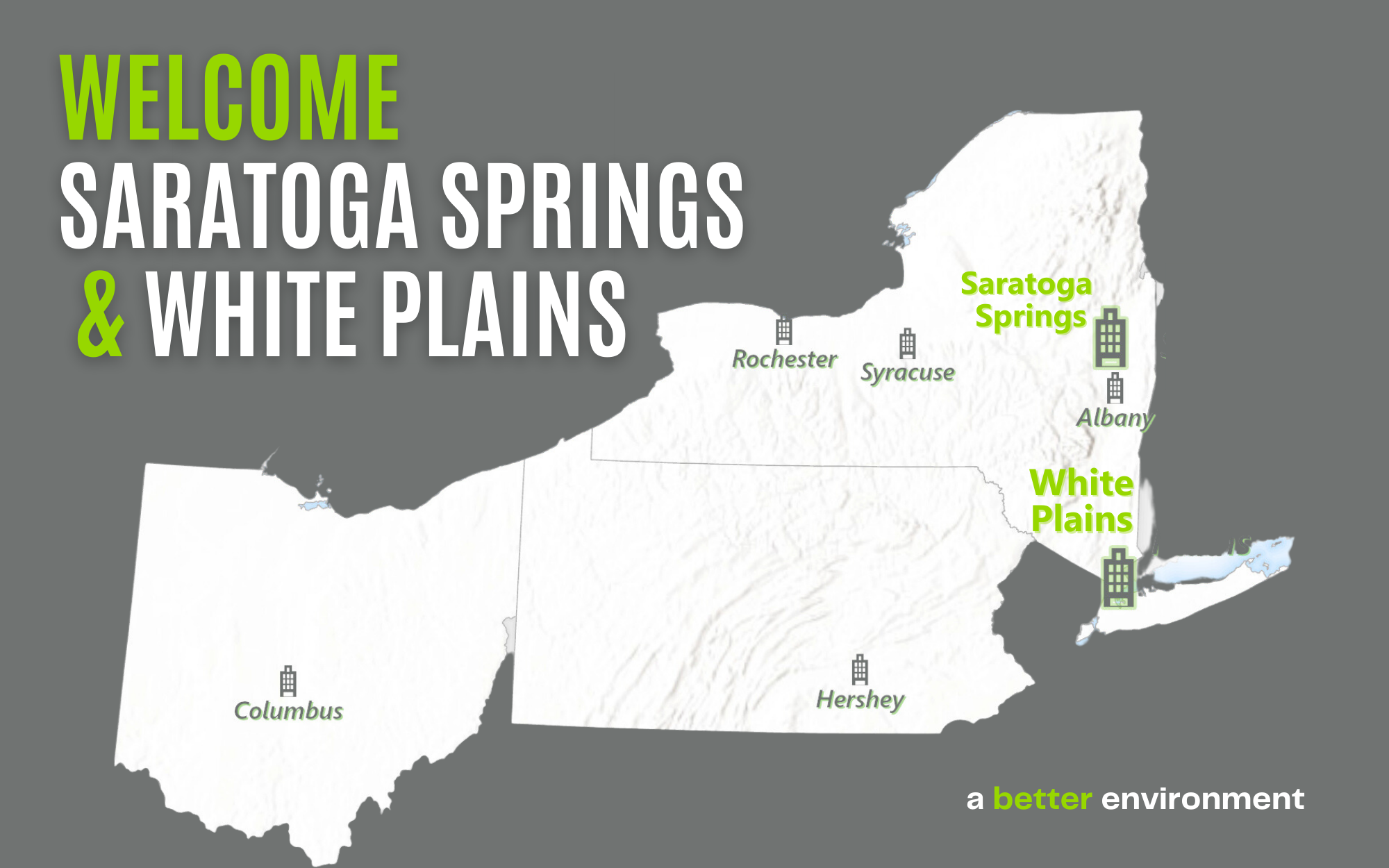 EDR is thrilled to announce that we are reinforcing our geographic reach in New York State with new offices in Saratoga Springs and White Plains.  We have recently merged with Elan Planning, Design, & Landscape Architecture and LynStaar Engineering, P.C.  Our new partnerships with these highly regarded firms expand EDR's geographic footprint, increase our capacity to serve our clients, and diversify EDR's professional services offerings.
Elan Planning, Design & Landscape Architecture is an award-winning planning and site design firm founded in 2003 in Saratoga Springs, New York. Elan's team is comprised of planners, landscape architects, and civil engineers with a portfolio of projects that includes downtown revitalization, brownfield opportunity area planning, waterfront redevelopment, parks, trails, athletic facilities, and mixed-use development. The Elan and EDR merger brings together two established and nationally recognized firms that share a passion for environmental stewardship and innovativeness in their approach to providing strategic consulting services to meet the challenges and opportunities of socially conscious place making.
LynStaar Engineering, P.C., based in White Plains, New York, has been providing mechanical, electrical, and plumbing (MEP), and security services for clients in both the public and private sectors since 1983. Their experienced staff are licensed in New York, New Jersey, Connecticut, Florida, Maine, and Massachusetts. The addition of LynStaar's expertise significantly reinforces EDR's Engineering Team and services capabilities in our local New York, Pennsylvania, and Ohio offices.
Elan and LynStaar joining EDR reinforces our company's mission and strategic vision is to create and sustain a better environment for our clients, employees, and communities. EDR is an interdisciplinary team of environmental professionals, including engineers, landscape architects, ecologists, botanists, wildlife biologists, GIS specialists, archaeologists, historians, planners, and visualization specialists. With the addition of Elan and LynStaar's experienced and talented teams, EDR is reaffirming and supporting its mission and service offerings to our diverse base of clients in the municipal and public agency engineering and planning, private/institutional land development, and energy market sectors.