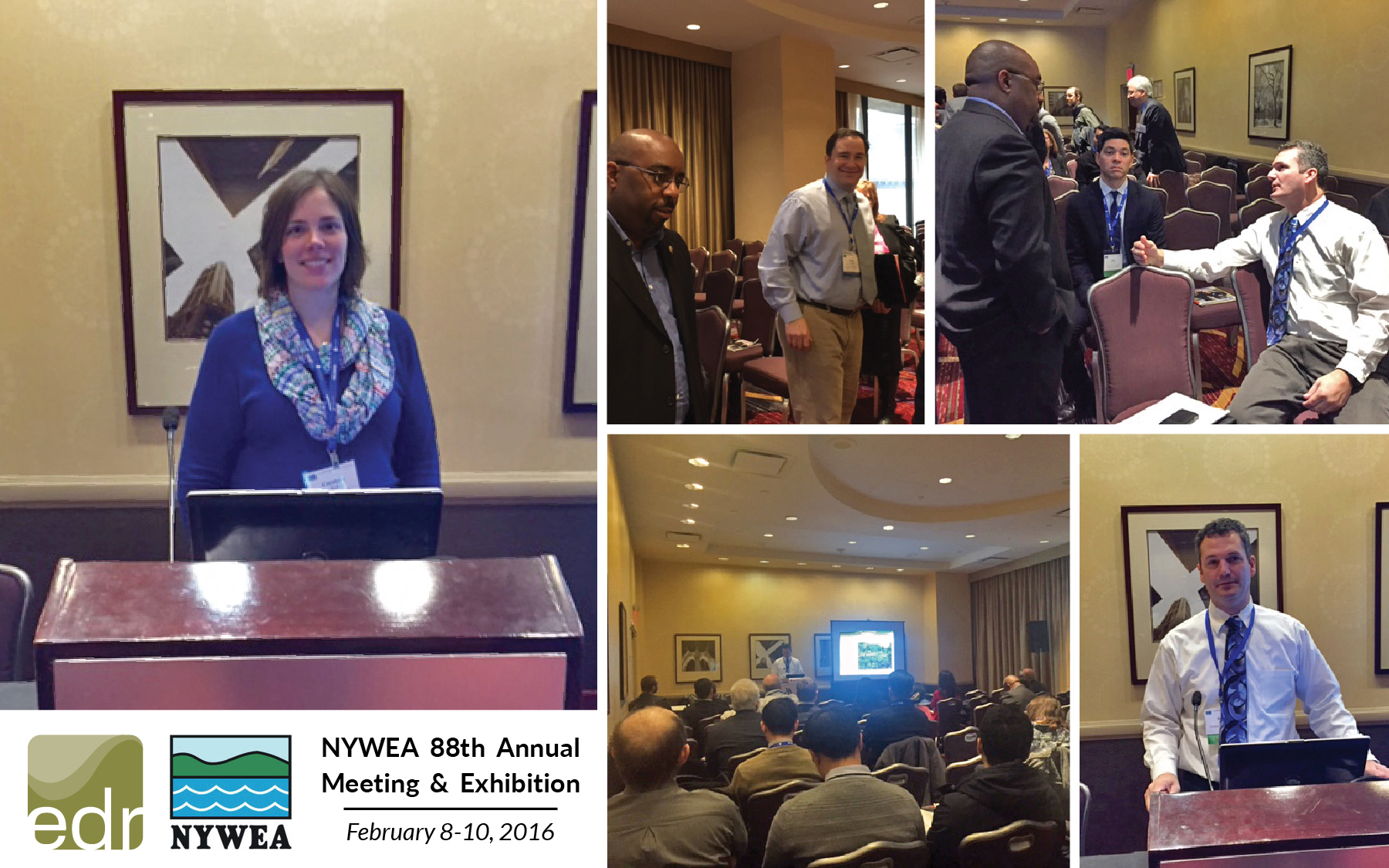 EDR would like to thank the New York Water Environment Association (NYWEA) for hosting an exciting annual meeting in New York City from February 8-10.  Led by EDR's President Jo Anne Gagliano, a team of dedicated EDR professionals participated in the three-day conference:
Greg Liberman, EDR Senior Project Manager and Chair of the NYWEA Stormwater Task Force, moderated a session on managing watersheds.
Carolyne Bean, EDR Project Engineer, presented a paper focused on alternative porous paving design with support from our partners at National Grid and SUNY ESF.
Dave Prizzi, EDR Senior Landscape Architect, presented a paper on successful implementation of green infrastructure at the Rochester Institute of Technology (RIT) campus.
EDR would like to thank our project sponsors and co-authors from National Grid and RIT for their support.  The conference attendance exceeded the organizer's expectations and was a great time.  We look forward to attending the upcoming Spring Meeting.