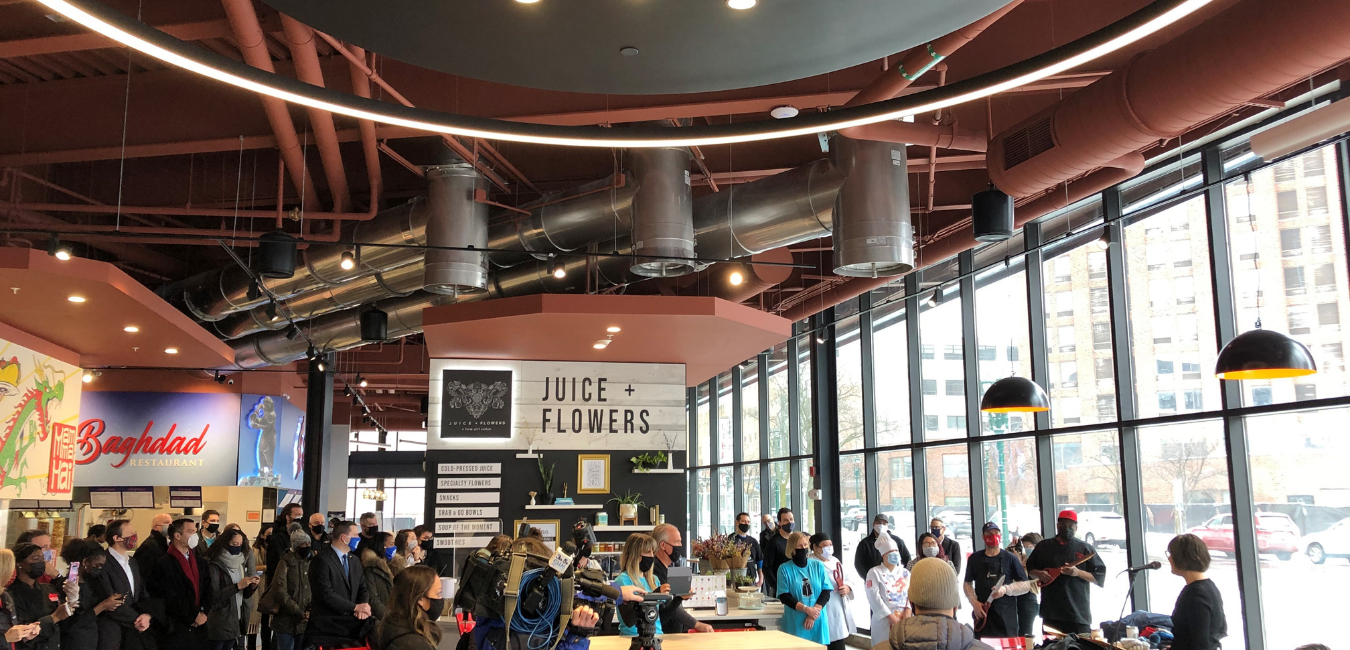 Congratulation to the Allyn Foundation on the grand opening of the Salt City Market!  EDR is thrilled to be a part of the design team bringing this wonderful project to the community. Salt City market is located in the heart of Downtown Syracuse and features a diverse selection of cuisine from baked goods to international specialties that include Middle Eastern, Jamaican, Burmese, and more.
EDR's multidisciplinary site planning team worked intently to incorporate history, culture, function, and modern landscape design into this perfect location for the market. We are excited for spring when construction is completed on the exterior environment that the team has created. The new exterior space will include outdoor seating under café style lighting, nighttime entertainment around the fire pit, and a dedicated area for children to play.
EDR is proud to be a part of the project team and looks forward to seeing the market become an active and vital space for our community to enjoy, just a short walk from our Syracuse downtown office location.
---
For More Information
Jo Anne C. Gagliano, RLA | President
[email protected]