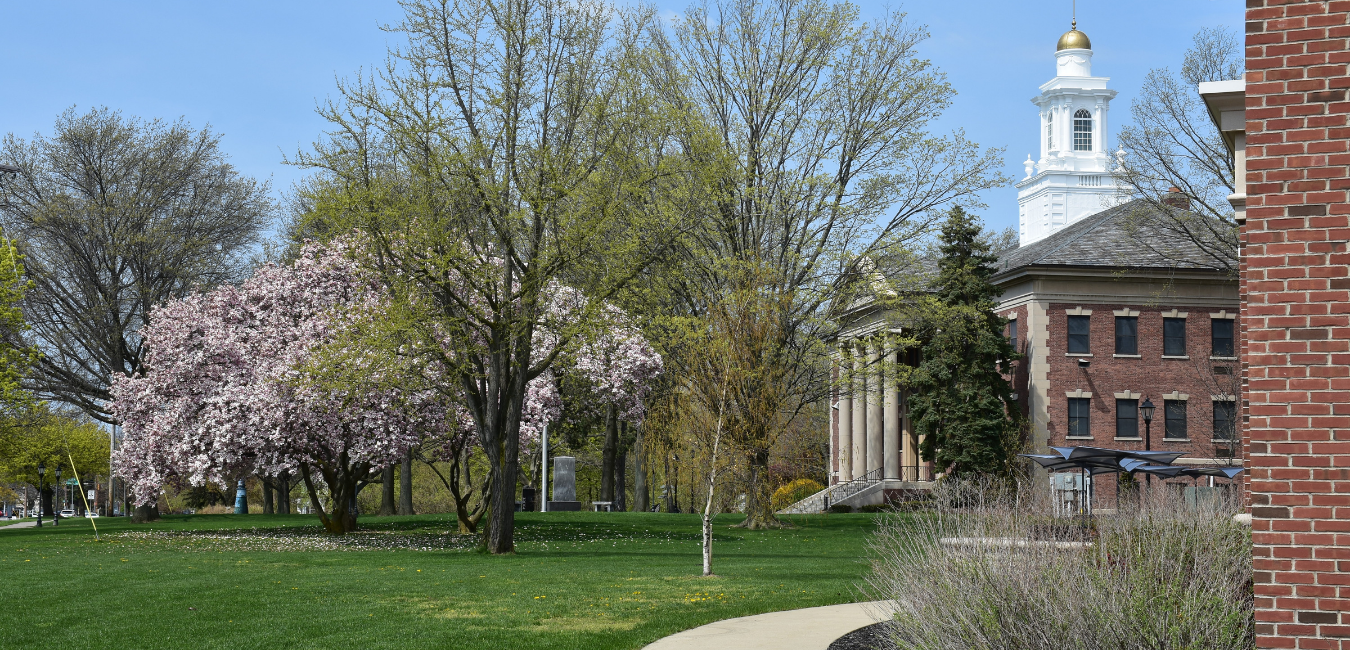 EDR congratulates the Town of Irondequoit on approval and adoption of the Town Hall Campus Master Plan. The unanimous approval by the board was the result of a collaborative effort with the town and community, led by EDR's planning and design team.
The Town of Irondequoit engaged EDR to create a Master Plan that would establish a vision to d transform the Town Hall property into a vibrant campus. Through a robust community engagement process, the team received critical feedback from the community on their thoughts on the future of the site. The Master Plan was developed over a three-month period, culminating in October 2021.
Central to the plan is a new permanent farmers' market and event space anchored around a new main lawn, interconnected walking paths, and a well-defined circulation pattern. Utilizing a universal design approach, the campus presents a tremendous opportunity to re-establish the Town Hall property as a cohesive, integrated recreation space that offers a dynamic and inclusive user experience.
"On behalf of the EDR Project Team, it has been an incredible experience working alongside Public Works Commissioner Bob Kiley, the Town Board, and Advisory Committee to create the Town Hall Campus Master Plan. The community has rallied to identify the highest and best use of the former DPW space, and what resulted is a vision that will be truly transformational for Irondequoit. We look forward to seeing the project take shape over the next year," said EDR's Senior Project Manager, Jane Nicholson.
Founded in 1979, EDR is a certified Woman-Owned Business (WBE) dedicated to creating and sustaining a better environment for our clients, employees, and communities — and doing so with integrity, a collaborative approach, and genuine passion for our craft. EDR is a diverse group of environmental professionals, including ecologists, botanists, wildlife biologists, GIS specialists, archaeologists, historians, visualization specialists, planners, landscape architects, and engineers.
---
For More Information
Jane Nicholson, AICP, CFM | Sr. Project Manager, Planning
[email protected]