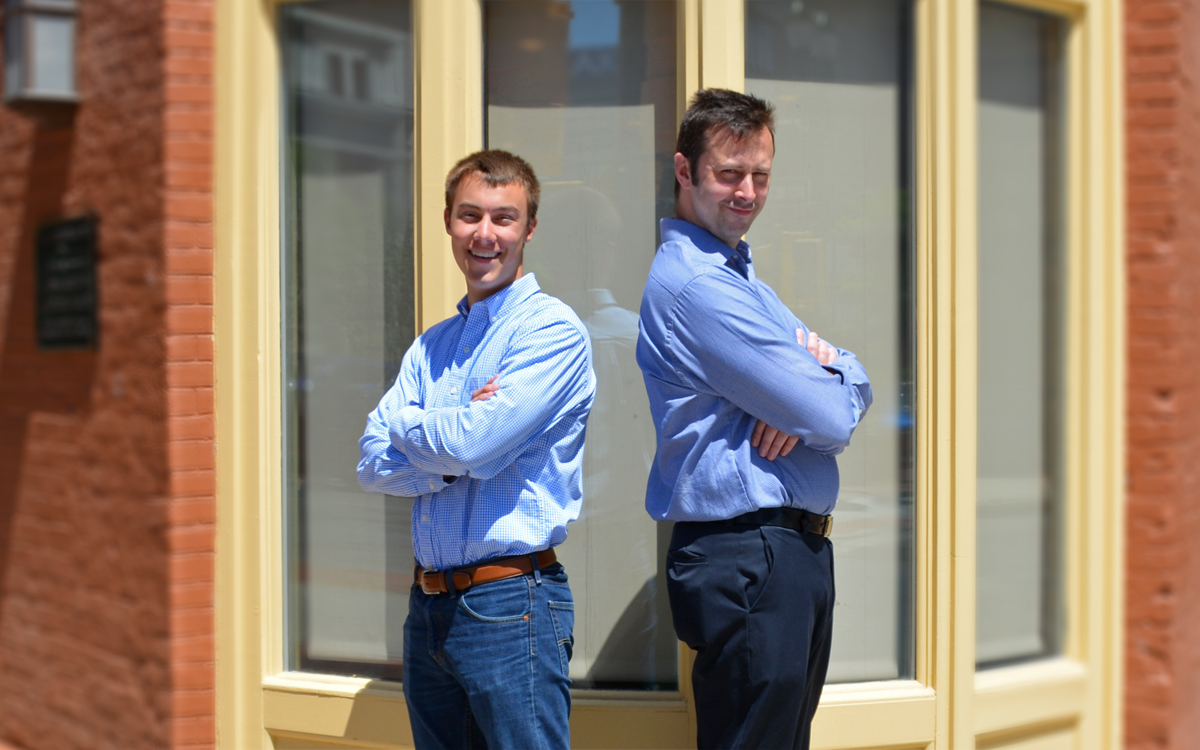 We are thrilled that Andrew Roblee (right) and David Edwards (left) will be working with us for the summer of 2016 as Office Assistants in our Syracuse, NY office.  Andrew and David are both students seeking professional experience and exploring potential career paths while completing their degrees.
Andrew Roblee is working with us as an Assistant Cultural Resources Specialist.  He is a graduate student in the Historic Preservation Planning program at Cornell University in Ithaca, New York.  Prior to enrolling at Cornell, Andrew served as the Facilities Director at the Seward House Museum, a National Historic Landmark and interpretive historic site in Auburn, New York.  In addition, Andrew is an active participant and past board member for a variety of non-profit groups in Auburn. He will be assisting EDR's cultural resources team with historic survey and research projects this summer, while further broadening his exposure to professional practice in historic preservation.
David Edwards is working as an Office Assistant with EDR's Site Design & Planning Studio.  He is going into his senior year at the University at Buffalo majoring in Planning and Environmental Design, with a minor in architecture.  David will be assisting EDR's landscape architects and civil engineers with AutoCAD drafting, Photoshop, site design, land use planning, and field work.
Welcome to EDR Andrew and David, we're happy to have you!