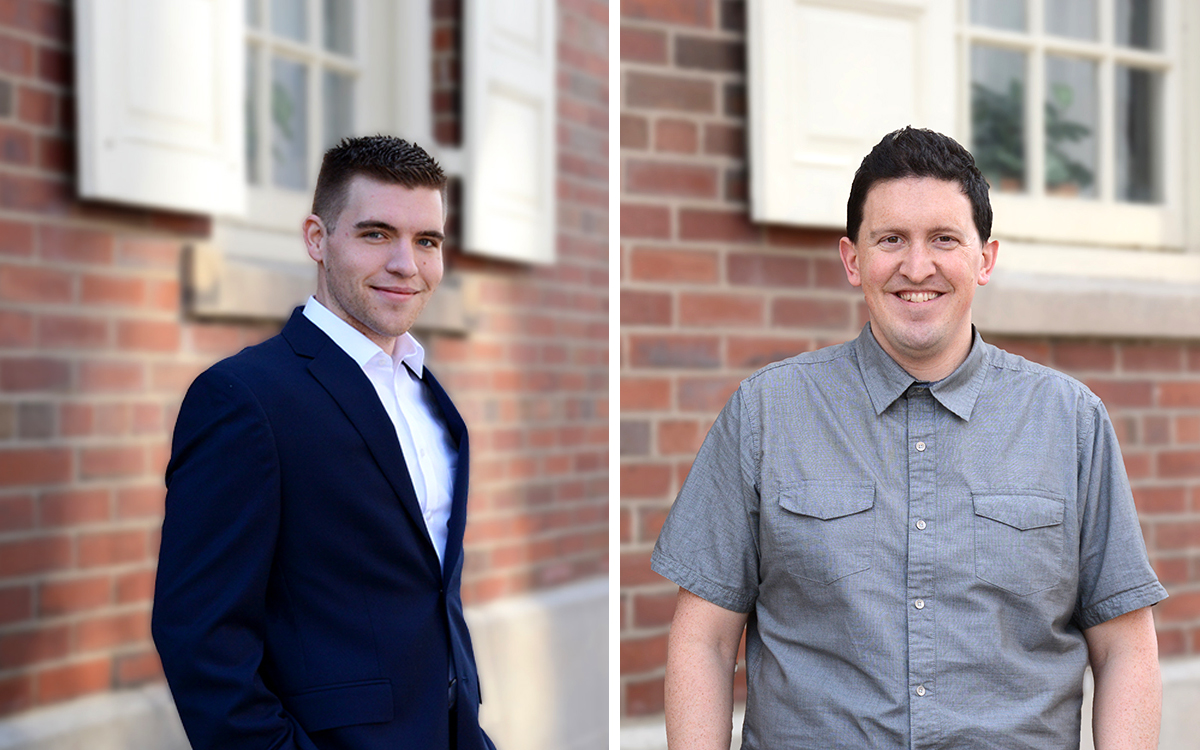 We are thrilled to welcome Shelby Zemken (left) and Philip Rizza (Right) to our ever-growing and talented team at EDR.
Shelby Zemken  recently joined EDR as an Environmental Analyst in our Environmental Group.  Shelby received his International Master of Environmental Science from the University of Cologne, and his Bachelor of Environmental Science from SUNY Oneonta. Shelby's experience includes 2 years working for ESRI Germany where he was responsible for efforts such as creating web-based GIS data portals, and managing tabular and geospatial data.
Philip (Phil) Rizza, recently joined EDR as a Senior Environmental Analyst in our Environmental Group. Phil received his Bachelor of Environmental Forest Biology from SUNY ESF, and has been providing environmental consulting services since 2005. Phil has extensive experience performing wetland delineations, endangered species surveys, and general wildlife surveys, along with preparing various environmental permit applications and interacting with the regulatory agencies.  In addition, Phil is a certified phase 1 and phase 2 bog turtle surveyor.
Welcome to EDR Shelby and Phil, we're excited to have you both on our team!