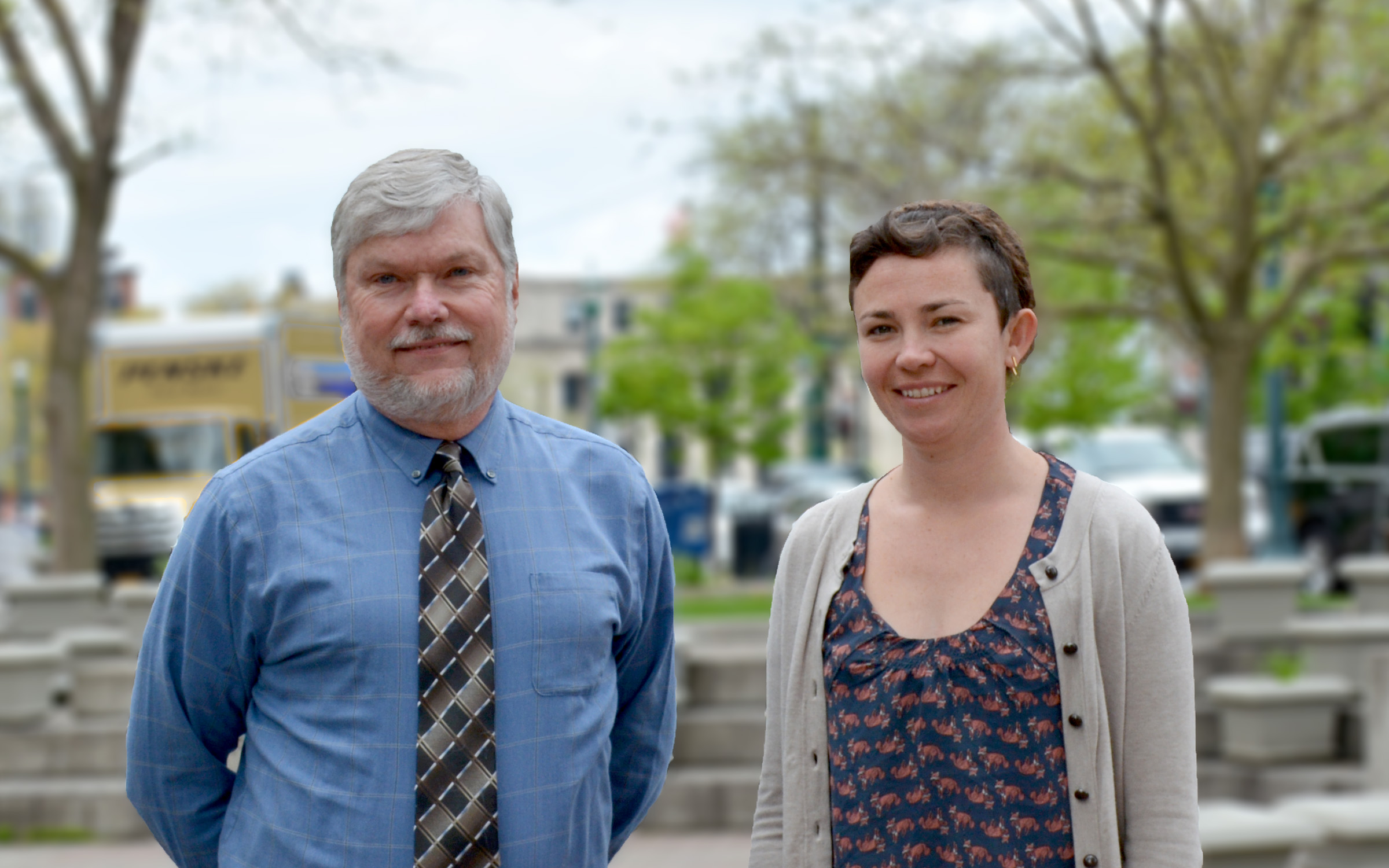 EDR is very pleased to welcome Walt Kalina (left) and Carin Lefevre (right) to our Syracuse, NY office!
Walt Kalina, AICP has joined EDR as a Senior Project Manager in our Planning Division.  Walt has 35 years of professional consulting experience in land use planning, environmental permitting, and regulatory compliance projects. Prior to joining EDR, Walt served as a Principal Planner and Associate Vice-President at a regional engineering and environmental consulting firm. He has Master's degrees in Landscape Architecture from the State University of New York College of Environmental Science and Forestry (SUNY-ESF) and Public Administration from Syracuse University's Maxwell School of Citizenship and is a member of the American Planning Association, Upstate New York Chapter and American Institute of Certified Planners.  Walt's project experience and areas of expertise include land use studies and comprehensive plans, drafting zoning regulations and local ordinances, site design, New York State Environmental Quality Review Act (SEQRA) and National Environmental Policy Act (NEPA) environmental impact statements and mitigation planning, public participation, and grant writing.
Carin LeFevre has joined EDR's Environmental Division as an Environmental Analyst.  Carin is an expert botanist with more than 6 years of field ecology experience and a Bachelor's Degree in Environmental Studies from Prescott College.  Prior to joining EDR, Carin served as a Plant Ecology Resource Technician for Boulder County Parks and Open Space in Longmont, Colorado and as a Field Botanist for Northern Arizona University's Ecological Restoration Institute, the Center for Environmental Monitoring on Military Lands, and the Great Basin Institute. She has extensive experience in botanical, biological, and ecosystem survey protocols – including rare plant surveys and monitoring, wetland monitoring, riparian restoration, and wildlife surveys – as well as ArcGIS and GPS technologies.